News story
Beat the New Year rush for passports
Travellers needing to renew their passport can get a new document in just ten days if they apply now and beat the New Year rush.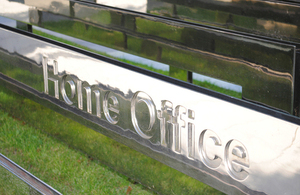 From now until Christmas is low season for passport applications and anyone needing a straightforward renewal of their existing passport can expect a rapid service.
Renewing now will take, on average, as little as ten days from filling in the form to receiving a new passport. Travellers will be able to carry over up to nine months unexpired time from their existing passport and avoid the additional cost of paying for an urgent renewal process.
Avoid last minute worries
Sarah Rapson, Chief Executive of the Identity and Passport Service said:  'If your passport expires before 18 July next year then you can renew now, avoid the rush and stress, and carry over all your unexpired time.
'Apart from avoiding last minute worries, it simply makes good financial sense to renew your passport in sufficient time. Renew now and you can save more than £50 compared to the cost of an urgent renewal.'
Delivered in less than ten days
Normal renewal costs £77.50 and passports can be delivered in an average of less than ten days. By contrast, waiting until nearer the time of travel and using IPS's seven day or same day guaranteed service could cost up to £129.50.
For more information on applying for a new or renewed passport, go to Directgov.
Published 21 October 2011