World news story
Be Passport Aware: Check passport expiry before booking trips
Before booking that trip, check to see if everyone's passport is valid for entry into the country your family is planning to visit.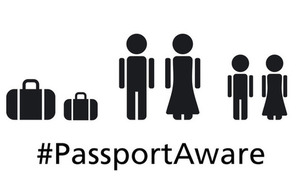 It's that time of the year when families are busy making their holiday plans. Amidst the flurry of booking flights and accommodations, one important detail tends to get overlooked: is everyone's passport valid for entry into the country you plan to visit?
Most countries in the region require at least six months' validity on a passport for entry to be granted. The British High Commission can issue Emergency Travel Documents (ETD) in place of passports that do not meet the required validity, but there are other considerations: some countries may require visas for those entering on ETDs. Other countries, such as Myanmar and Laos, will not allow entry at all on an ETD. Needless to say, it can be very distressing when holiday plans go awry at the last minute.
Another commonly overlooked detail is the validity of children's passports. They expire after five years compared to ten years for adults (16 years and older). Many parents realise this only when they check in for their flights. And when this happens, parents need to rebook flights and accommodation, apply for ETDs for their children, and if needed, apply for visas. These all result in delays and unforeseen additional costs.
In the last quarter of 2015, 32% of the ETDs we issued were due to passports not having enough validity for travel to countries like Malaysia, Thailand, and Indonesia. Most countries around Asia require six months' validity on passports.
Tips Before You Book That Holiday
Get your holiday planning off to a good start by:
Visiting foreign travel advice for the country you are visiting to find out what the entry requirements are
Checking everyone's passports to make sure that they are valid for entry
Finding out from the nearest embassy or consulate of the country you are visiting if a visa is required
Apply for a replacement passport as soon as possible
Document information
Published: 14 November 2016