BBC Trust Member for Scotland appointed
Bill Matthews has been appointed the BBC Trust Member for Scotland, Culture Secretary Jeremy Hunt announced today.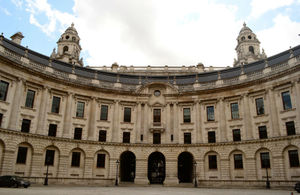 The BBC Trust is the governing body of the BBC, responsible for representing the interests of licence fee payers. It applies the principle of public value in holding to account the Executive Board, which is responsible for the day-to-day management of the BBC. The Trust also ensures that the BBC's activities are not anti-competitive and are consistent with a vibrant and dynamic broadcasting market.
Welcoming the appointment Jeremy Hunt said:
"Bill Matthews has a distinguished career and a wealth of experience as an effective board member. I am pleased to welcome him to the BBC Trust, where his extensive knowledge of both the private and public sectors will be a real asset and ensure audiences in Scotland are well represented."
Bill Matthews is an established Chair and non-executive Director with a variety of public and private sector experience, including his current role as Chair of NHS National Services Scotland.
Further information
Published 23 July 2012