BBC Trust member appointed to S4C Authority Board
Post to run until autumn 2014.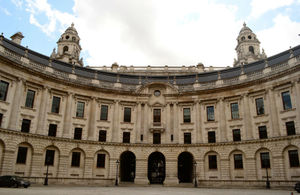 Professor Elan Closs Stephens has been today been appointed as a member of the S4C Authority.
Culture Secretary Jeremy Hunt made the appointment, which begins today and runs until 31 October 2014.
It follows last autumn's agreement between the BBC and Welsh language channel S4C about new governance arrangements, which includes an option for the BBC Trust member for Wales to be appointed to the S4C Board if the BBC wishes.
"I welcome the appointment of Elan Closs Stephens," Mr Hunt said. "Her role will be key to delivering the operating agreement between S4C and the BBC Trust and in ensuring that the editorial and managerial independence of S4C is protected, while safeguarding appropriate accountability to the BBC Trust for licence fee funding."
Elan Closs Stephens is Emeritus Professor at the Department of Film, Theatre and Television Studies at Aberystwyth University. She was Chair of S4C from 1998 to 2006 and has also been Governor of the BFI.
Further information
Published 12 July 2012