Two people to join the governing body later this year.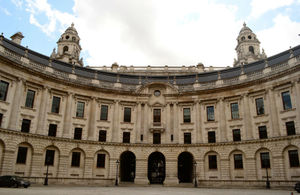 Two new members of the BBC Trust have been announced by Culture Secretary Jeremy Hunt.
Sonita Alleyne, who was awarded an OBE for services to broadcasting in 2004, and Aideen McGinley, who is Chief Executive of Ilex, the Urban Regeneration Company for Derry-Londonderry, will begin their four-year appointments on 1 November.
Mr Hunt also confirmed today that he has reappointed Anthony Fry, the chair of Dairy Crest, CALA Group and Espirito Santo Investment Banking in London, to a second term of three years.
"I am pleased Sonita Alleyne is joining the BBC Trust," Mr Hunt said. "With her long and distinguished history of involvement with the radio and the broadcasting sector she will make a most valuable contribution.
"I welcome Aideen McGinley's appointment as BBC Trust member for Northern Ireland. She brings with her 25 years of experience in central and local government, community service and economic development, and working with the voluntary and community sectors."
The BBC Trust is the governing body of the BBC, responsible for representing the interests of licence fee payers and ensuring the BBC's activities are not anti-competitive.
Further information
Published 11 July 2012