Battle of Britain veterans take to the skies again
The special memorial flight, which took place on Saturday on a British Airways Airbus A320, was accompanied by a formation flight of two surviving…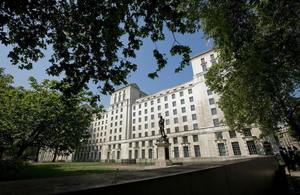 The special memorial flight, which took place on Saturday on a British Airways Airbus A320, was accompanied by a formation flight of two surviving fighter planes from World War Two - a Spitfire and a Hurricane.
The fourteen veterans of the Battle of Britain onboard the Airbus flew over the parts of England and the English Channel which saw some of the fiercest aerial combats of the war and were accompanied by 15 widows of Battle of Britain pilots.
The battle for air supremacy between the RAF and the Luftwaffe in 1940 was a decisive chapter in World War Two. The daily dogfights in the skies of southern England saved Britain from German invasion.
Bill Bond MBE, founder of the Battle of Britain Historical Society, which organised Saturday's two-hour flight, said he had wanted to mark the 70th anniversary of the battle with 'something a bit special'. He said:
The Spitfire and Hurricane are magnificent aircraft and for most of the veterans this was the first time they had been airborne with either fighter since the Second World War. We must never forget their selflessness and valour in what was a fundamental turning point in the war.
Spitfire pilot Flight Lieutenant William Walker, the eldest veteran onboard at 97, said:
It was a marvellous sight to see a Hurricane and Spitfire flying, the sun glinting on them above the clouds. The Spitfire is the most exciting plane to see. I would love to fly one again.
Based at an air base in Surrey during the Battle of Britain, Flight Lieutenant Walker was often sent up two or three times a day. It was on one of these missions in 1940 that he came under attack by a Messerschmitt 109, the main German fighter plane, and was shot down over the English Channel:
My leader was shot down and badly burnt, my number two was killed and I got a bullet in my leg and my plane was shot to pieces. I bailed out at 20,000ft [6,000m]," he recalled.
After landing in the water he was rescued by a fishing boat and taken to Ramsgate, where he was met by a crowd:
They cheered as I came ashore and a dear old lady gave me a cup of tea," he said.
Suffering from hypothermia, he was taken to hospital where he underwent an operation to remove a bullet from his ankle. When he woke up, a doctor was by his side holding the bullet:
He gave it to me and I still have it as a treasured possession," he added.
Secretary of State for Defence Dr Liam Fox, who joined the veterans on the flight, said:
It is almost impossible to measure our debt to those who fought in the Battle of Britain and who defended all we hold dear against the evil of Naziism. It is an honour to board this flight with some of those who won us that famous victory.

This is a very special year of celebrating the Battle of Britain and I urge the public to attend one of the many commemorative events occurring throughout August and September to offer their own personal thanks for the sacrifices made in our name in 1940.
The veterans were also joined on the memorial flight by South African High Commissioner Dr Zola Skweyiya, Belgian Diplomatic Counsellor Pascal Gregoire, actor Edward Fox, and Battle of Britain Historical Society supporter Bamber Gascoigne.
Published 31 August 2010