News story
Battle of Britain Spitfire unearthed on Salisbury Plain
An award-winning project which uses archaeology to aid the recovery of injured soldiers has uncovered a crashed Spitfire on Salisbury Plain.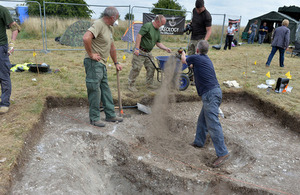 Serving and former Service personnel taking part in Operation Nightingale exercise Tally Ho! excavated the remnants of the fighter plane from 609 Squadron which was shot down by enemy fire during the Battle of Britain on 27 October 1940.
Pilot Officer Paul Baillon bailed out after damage to the Spitfire's oil tank meant visibility was severely reduced and he wouldn't be able to safely land the plane. His daughter Rosemary Baillon visited the dig site, near Upavon, to watch the excavation take place.
In a letter to his wife and Miss Baillon's mother, Peggy, he recalled the episode as 'all very exciting… especially coming down by parachute which really was not at all unpleasant!'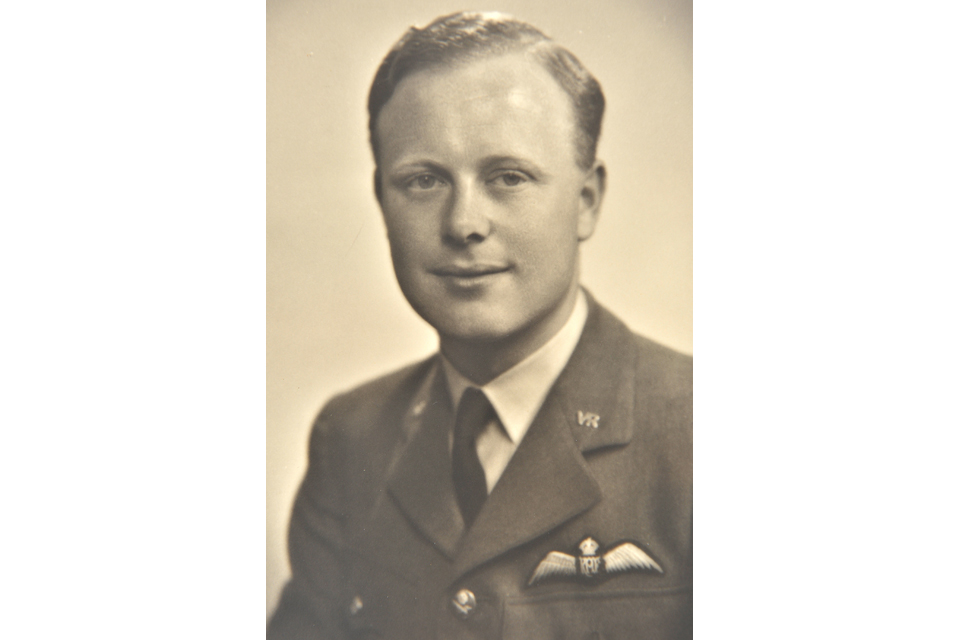 Miss Baillon never knew her father as he was tragically killed, aged 26, in a dogfight with the Luftwaffe over the English Channel in November 1940 – 4 months before she was born.
Operation Nightingale was established by the Defence Infrastructure Organisation (DIO) and British Army unit The Rifles and helps personnel injured on operations, including Afghanistan, return to their regiment or prepare for civilian life.
And, not only does the programme help the Ministry of Defence support injured personnel, but it also informs heritage best practice; in this case to provide case studies for the future English Heritage revision of guidance notes on aircraft excavation.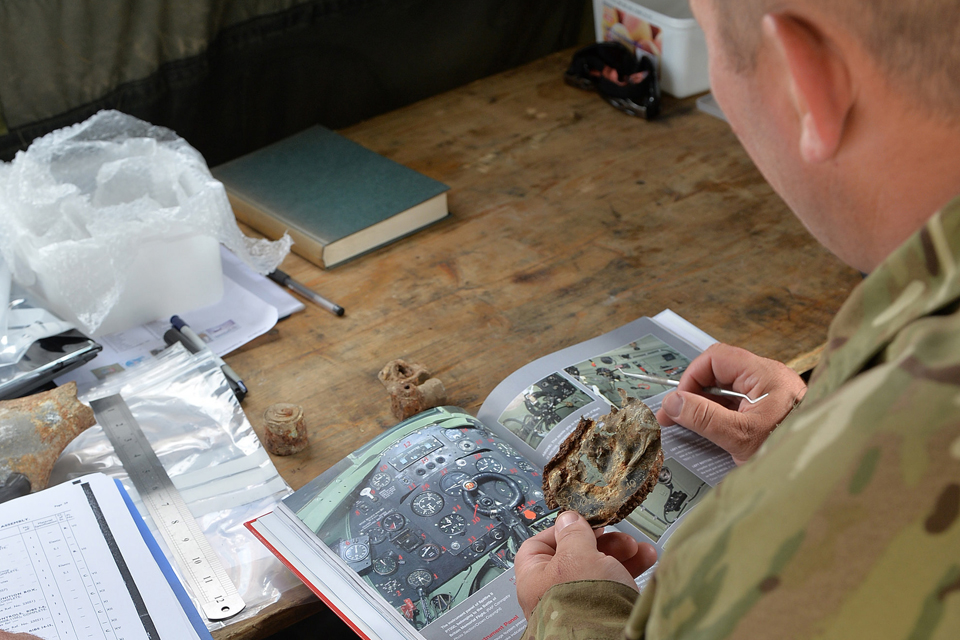 DIO's Senior Historic Advisor, Richard Osgood, said:
The project has been a poignant and moving discovery. Archaeology is all about people – whether they be prehistoric, Roman or Saxon. This site has yielded traces relating to the sacrifices of airmen from the 1940s and it has been a real privilege to retell the story of Paul Baillon.

The Protection of Military Remains Act protects these sites and it is important that they are considered properly. This is avowedly the case in this instance and it is thanks to the hard work of the British Service personnel and volunteers involved.
The excavation of the Spitfire involved serving personnel and veterans, including several from Tedworth House Recovery Centre in Tidworth, which is run by military charity Help for Heroes.
The project has also drawn on assistance from partners including Cranfield University, Wessex Archaeology, the Army's survey unit, 135 Geographic Squadron, and 609 Squadron Royal Auxiliary Air Force to help deliver the programme.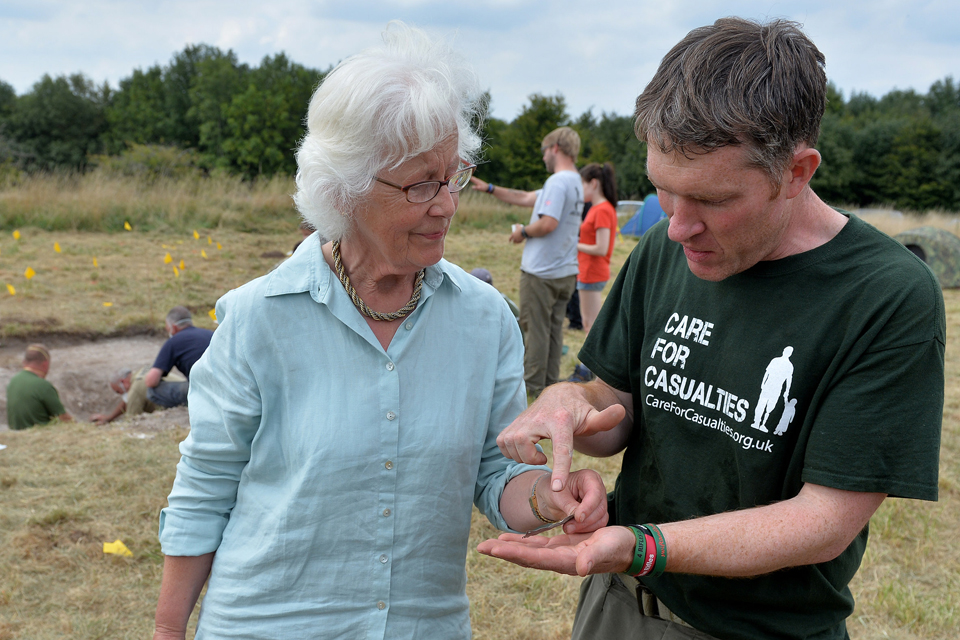 Operation Nightingale recently received a special award from the British Archaeological Awards in recognition of its innovative use of archaeological work to boost the recovery and career prospects of military personnel injured in Afghanistan.
Rosemary Baillon, daughter of Pilot Officer Paul Baillon, said:
I am delighted to have been contacted by The Rifles Archaeology and the Defence Archaeological Group about Exercise Tally Ho! which involves the excavation of the remains of the MK1a Spitfire P9503 which my father flew in 1940.

At the first threat of war, my father joined the Royal Air Force Volunteer Reserve and learned to fly at Sywell, Northamptonshire.

It was on 27 October 1940 that my father was brought down by enemy aircraft near Upavon. This was a particularly worrying time for my mother who was expecting me to be born in the March of the following year.

It appears that the young men who fought both in World War I and World War II had the same kind of courage and self-deprecating attitude to their achievements as the young men in the military of today.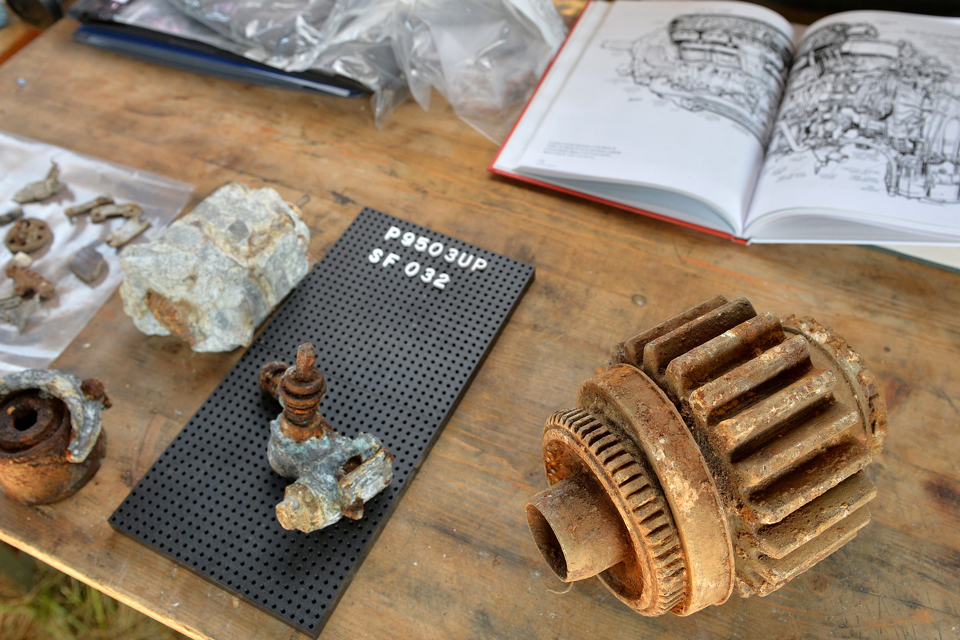 Chris Brayne, Chief Executive of Wessex Archaeology, said:
We are delighted to be able to continue to support the excellent work of Operation Nightingale. Exercise Tally Ho! promises to be an inspirational experience for all.
Published 5 September 2013