News story
Battle of the Atlantic remembered
Crowds of visitors packed the city of Liverpool at the weekend to commemorate the 70th anniversary of the Battle of the Atlantic.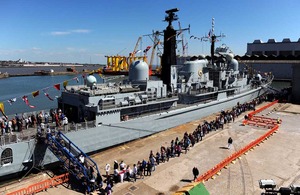 Tens of thousands of people enjoyed events in the maritime city, including battles on the River Mersey, flypasts, field gun displays and public open days on warships.
The Battle of the Atlantic was the longest continuous campaign of the Second World War in which more than 30,000 Merchant Navy personnel lost their lives.
To mark the 70th anniversary, events have been held in London and Derry-Londonderry, culminating in a weekend of activities around Liverpool which was home to the Western Approaches operations room and the receiver of over 1,000 convoys.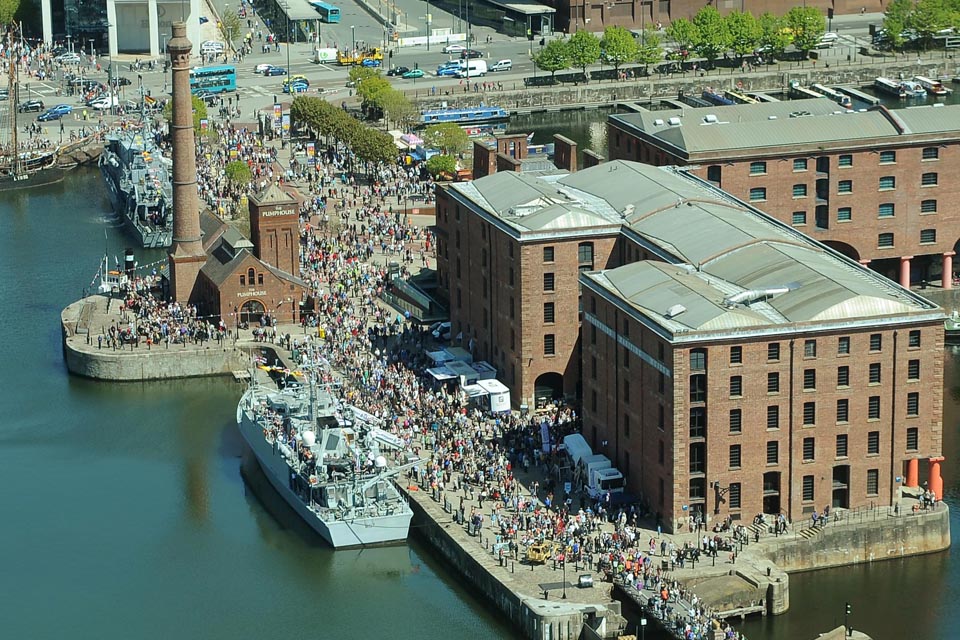 Saturday morning began with veterans and their families gathering at the city's Cunard Building for a procession by Chinese lion dancers, Indian drummers and troops from the Polish community which was followed by a wreath-laying ceremony at the Merchant Navy Memorial on the Pier Head.
Royal Navy and Royal Marines personnel took to the river in attack craft and helicopters for a 'Battle on the Mersey' along with the Merchant tug Brocklebank. This was followed with a flypast by a Spitfire and a Hurricane.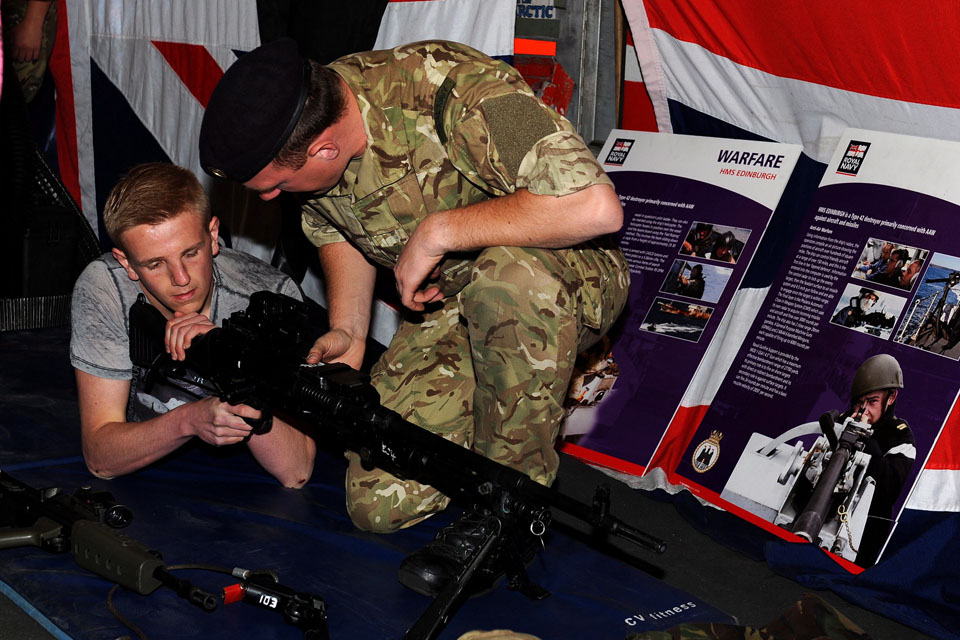 Throughout the weekend thousands of people visited 5 ships that were open to the public – HMS Edinburgh, HMS Pembroke, Russian destroyer Vice Admiral Kulakov, Canadian destroyer HMCS Iroquois and German minesweeper FGS Groemitz.
On Sunday, in a moving service at Liverpool Cathedral, veterans, serving sailors and invited guests paid tribute to the thousands of seamen who lost their lives in the Battle of the Atlantic.
Also in attendance was Her Royal Highness The Princess Royal who was joined by senior officers of maritime organisations and the Armed Forces, local MPs, borough mayors, the Russian Ambassador and the Canadian Deputy High Commissioner.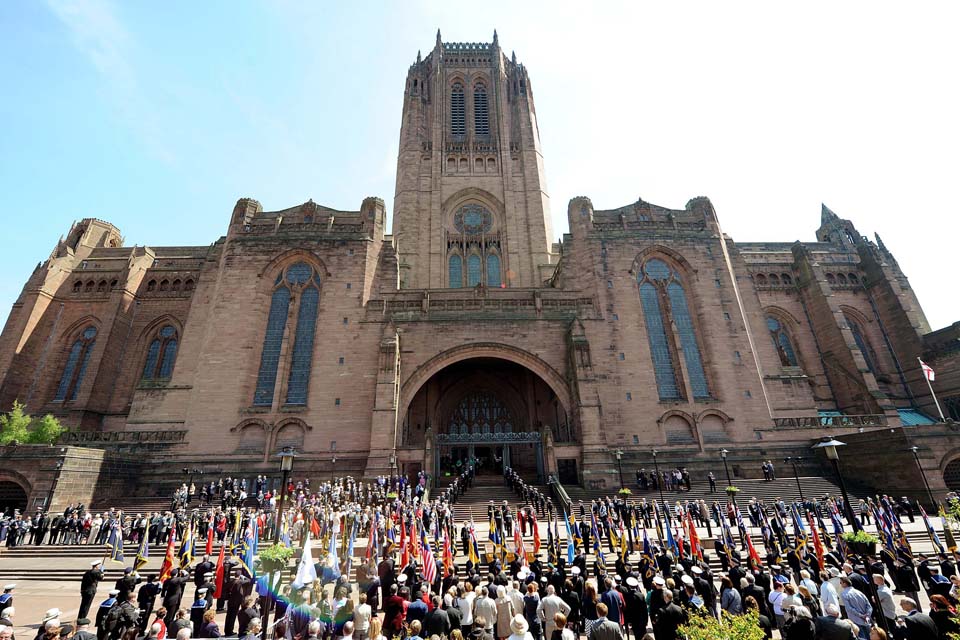 The commemorative service was followed by a march-past of veterans in front of the cathedral where Her Royal Highness took the salute. Veterans came from far and wide to be at the service with representatives in attendance from Australia, Canada and the USA, while sailors from Poland, Canada, Germany and Russia joined in the march through the streets of Liverpool.
Published 28 May 2013