News story
Bastion Memorial to be unveiled at National Memorial Arboretum
The Bastion Memorial will be dedicated at the National Memorial Arboretum on 11 June to remember those who lost their lives during combat operations in Afghanistan.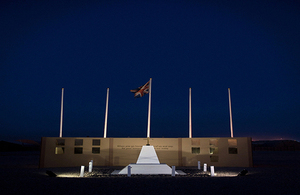 The memorial replicates the same design as the former Bastion Memorial Wall in Camp Bastion, Helmand Province, Afghanistan. The original wall was deconstructed in late 2014 following the end of combat operations.
The Bastion Memorial features a cross made of shell casings that adorned the original memorial wall in Camp Bastion, which was later blessed by the Archbishop of Canterbury at the St Paul's Cathedral commemoration service on 13 March. The foundations of the memorial incorporate material from the original wall, and the brass memorial plaques that once adorned it have been brought back from Afghanistan and are encased within the new granite structure.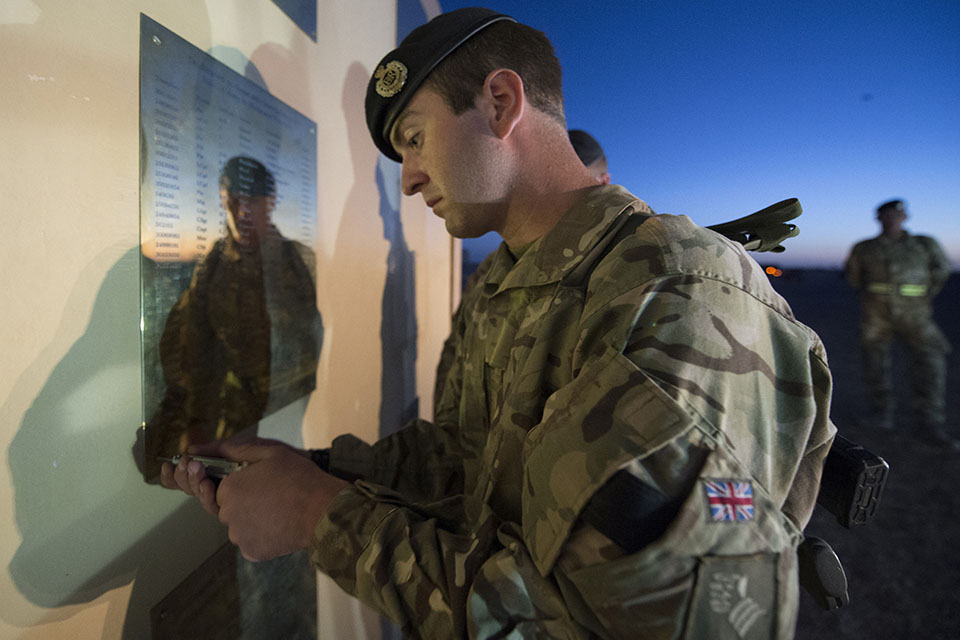 The National Memorial Arboretum, part of The Royal British Legion, is the UK's year-round centre of Remembrance.
It is a spiritually uplifting place, which honours the Fallen, recognises service, suffering and sacrifice, and fosters pride in our country. It is also home to the Armed Forces Memorial, the UK's tribute to all servicemen and women killed on duty or by acts of terrorism since 1948.
Published 29 May 2015