Press release
Baroness Randerson: Strong partnerships vital to success of the Welsh tourism industry
Baroness Randerson speaks on Welsh tourism during visit to Llanelly House and Llanelli's Discovery Centre.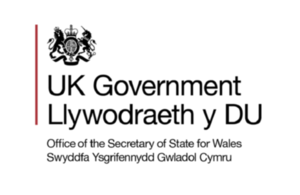 The Minister was speaking on a visit to Llanelly House where she will see how the trust has worked in collaboration with others in the industry and established 12 new full-time jobs.
During her visit she will also meet with people in West Wales who have benefited from this week's budget, in particular farmers, first-time buyers and pensioners in the region.
Baroness Randerson said:
The Welsh tourism industry is a great success story for our country, bringing investment and creating jobs across the country. Millions of people travel to Wales every year to see our beautiful scenery, visit our historic buildings and sample our award-winning food and drink.

But our success depends on how well we all pull together to make our combined efforts greater than the sum of its parts. Here in Llanelly House, their innovative approach to working together has achieved fantastic results and I want to see this replicated across Wales.
Tourism is Wales' second-largest industry and generated £2.3 billion of spending in 2013.
Of the 96.72 million trips taken in Great Britain from January-October 2014, 8.9 per cent of these were to Wales, an increase from the same period in 2013.
The total volume of nights spent in Wales during the first ten months of 2014 was 1.5 per cent up compared with the same period in 2013.
Spending on visits to Wales in the first ten months of 2014 has risen compared with the same period in 2013.
Baroness Randerson will be visiting tourism attractions in Carmarthenshire and Ceredigion on Thursday 19 and Friday 20 March.
As well as visiting the 300-year old Llanelly House following its 10-year restoration project, Baroness Randerson will visit: Llanelli's Discovery centre where visitors can find out all about the area's tourism attractions; Burry Port harbour, Wales' newest marina with a 450-berth facility; Flanagan's coastline café in Llanelli, famous for its range of ice-cream; Cwmcerrig Farmshop and Grill in Gorslas and the soon to be re-opened Cardigan castle in Ceredigion.
Published 19 March 2015