Baroness Hanham visits Coventry based regeneration projects
Communities Minister Baroness Hanham announced £10.4 million of vital regeneration cash on a visit to Coventry on 16 June 2011.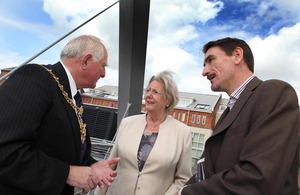 Coventry and the West Midlands area has benefited from European Regional Development Funding money to support small and medium enterprises, regenerate the area and create jobs.
On a tour of Electric Wharf, Baroness Hanham met residents, entrepreneurs and businesses who have benefited from the regeneration of Coventry's original electricity turbine site. The site was renovated and converted to create a village with living space for the community and office space for more than 20 businesses to thrive. The site has since won an Outstanding Place of the Decade in the West Midlands in 2010.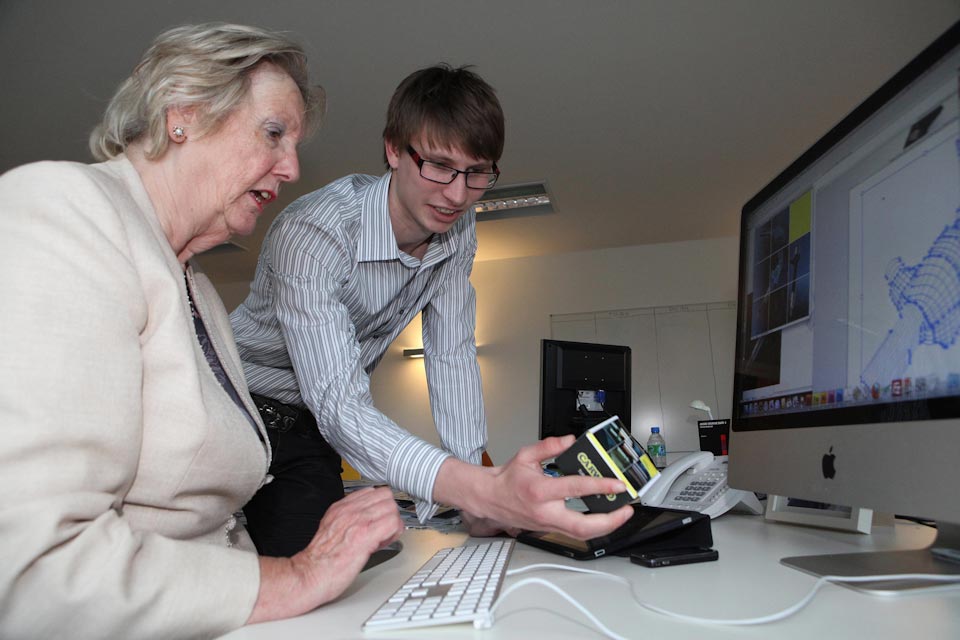 Amongst the 5 European Regional Development Funding projects Baroness Hanham visited, were the centres of excellence at the University of Warwick. The West Midlands boasts a high calibre of Science based industries, pioneered by the University of Warwick, with partnership from University of Birmingham and Birmingham Science City, some innovative projects have been developed including:
Low Carbon Vehicle Technology Project, which is looking to place the West Midlands as the primary source of local carbon technology for the global market place; working with leading car manufacturers, the project is designed to accelerate the introduction of next generation low carbon vehicles through key advances of batteries, motors, materials and aerodynamics; the project supports local and wider United Kingdom small and medium enterprises acting as a strong support to the region's supply chain
Science City Energy Futures programme, local small and medium enterprises are able to tap into the universities techniques, facilities and research to further enhance their business and productivity in an energy efficient way through the following themes - electricity, efficiency of energy conversion and power distribution; fuel combustion for transport and power; hybrid electric powertrain technology; sustainable thermal technology and buildings; and energy policy
Communities Minister, Baroness Hanham said:
"European Regional Development funding supported by central and local government money is having a big impact in Coventry and the West Midlands area, regenerating communities, supporting local enterprise and creating new jobs.
"I believe local business and private sector are best placed to lead on economic recovery. The West Midlands, with its high calibre of science based industries is a good place to share in and lead that growth.
"As the government continues to cut the deficit, private sector growth is vital, particularly in the small and medium enterprise sectors, these businesses will play an important part in enriching their local area."
Published 17 June 2011