Baroness Hanham takes the 'spending challenge' to Sheffield
Front line workers in Sheffield met Communities Minister Baroness Hanham on her visit to the city council.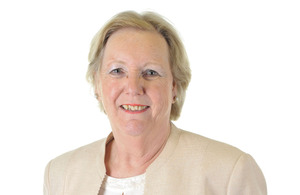 Baroness Hanham and council staff at Sheffield town hall discussed their ideas on how to make savings as part of the government's spending challenge for the country. The minister also met successful entrepreneurs who had been helped and advised by the council's business teams into setting up new small businesses.
The Prime Minister and Deputy Prime Minister have written to the UK's 6 million public sector workers, urging them to submit their suggestions for delivering better services for less money.
Baroness Hanham said:
"With the challenging times ahead we need front line workers and members of the public to come forward with their ideas for getting rid of wasteful bureaucracy so vital local services can be protected.
"I was pleased to hear at first-hand from council staff in Sheffield. It's clear that they understand that local people want to have the freedom to make decisions for their local area. This government trusts councillors and local people to make the right decisions for their area which is why we are handing back power from Whitehall to local communities."
The spending challenge website is open to public sector workers and the general public. The spending challenge is part of the government's commitment to 'trust the people' and the best ideas will be considered as part of the Spending Review 2010.
Baroness Hanham also visited the Cathedral Archer Project where staff help vulnerable and homeless people and toured the Crucible Theatre and Sheffield Station, which have both benefited from refurbishment and redevelopment work through the European Regional Development Fund.
Published 9 August 2010