Baroness Amos appointed new Head of UN OCHA
Baroness Amos appointed new Head of United Nations Office for the Coordination of Humanitarian Affairs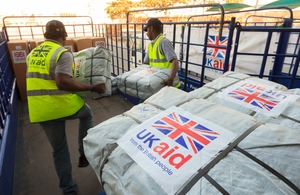 International Development Secretary Andrew Mitchell said:
'Baroness Amos will bring huge experience, enthusiasm and passion to this critical role.
'It is vital that we have the right funding, people and approaches in place to deal with future humanitarian crises.
'I look forward to working closely with Baroness Amos to ensure we do just that, securing an international system that responds effectively and efficiently to the needs of people who have had their lives devastated by natural disasters.
'In her new role, she will be the champion for the rights and needs of these people.
'I congratulate the outgoing Emergency Relief Coordinator, Sir John Holmes on his work. He has shown great commitment, skill and dedication to the humanitarian cause.'
Published 9 July 2010