News story
Bankers in Britain will be held to tougher standards from March 2016
City Minister announces that new tougher rules for Britain's bankers will come into force on 7 March 2016.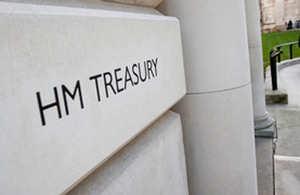 The Senior Managers and Certification Regime (SM&CR), which ensures that Britain's new, stronger financial regulators - the Financial Conduct Authority (FCA) and the Prudential Regulation Authority (PRA) - can fine or sanction senior bankers for misconduct that occurs in their areas of responsibility, is a key part of the government's far-reaching reforms to the banking sector.
The Economic Secretary also announced that the SM&CR would apply to UK branches of foreign banks from the same date and confirmed that firms will have until 8 February 2016 to notify the regulators of the names of their senior staff who will be senior managers under the new regime.
The reforms to strengthen the ways in which senior managers can be held accountable for misconduct also include a new criminal offence relating to decisions causing a financial institution to fail. From 7 March 2016, senior managers in UK banks, building societies and PRA-regulated investment firms (but not credit unions or foreign banks) whose reckless misconduct causes their institution to fail could face up to 7 years in prison.
Economic Secretary to the Treasury Andrea Leadsom said:
A key part of our long term economic plan is to restore trust in Britain's banking sector so that it works much better for customers and businesses. Ensuring that our banks are properly run is vital for the health of our economy.

That's why I'm delighted to confirm the next step of the government's work to raise conduct standards in the banking sector, including the new criminal sanctions for reckless misconduct by bankers we are introducing. We are determined to make sure that all banks in Britain operate with the highest standards.
Published 3 March 2015