Ballot opens for a chance to get a ringside seat for Diamond Jubilee celebrations
A public ballot opens today for UK residents to apply for a seat facing Buckingham Palace to watch the Diamond Jubilee celebrations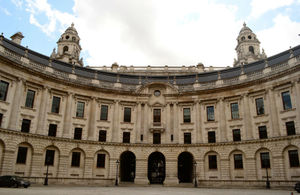 A public ballot opens today for UK residents to apply for a seat facing Buckingham Palace to watch the Diamond Jubilee celebrations on Tuesday 5 June.
The ceremonial day will mark the culmination of the Diamond Jubilee weekend and the day's events will include a service at St Paul's Cathedral, followed by two receptions, a lunch at Westminster Hall, a Carriage Procession to Buckingham Palace and finally a balcony appearance and Flypast.
10,000 members of the public will get the opportunity to enjoy the day's events free of charge from seats in place around the Queen Victoria Memorial outside Buckingham Palace.
Culture Secretary Jeremy Hunt said:
"This really is a once in a lifetime opportunity and one that will be remembered for generations to come. It's completely right these seats are allocated in a fair way to the general public and that they are free of charge. To have a ringside seat on such a historic day is an experience not to be missed."
Details of how to apply and further information can be found at http://www.jubilee5june.co.uk/. The ballot is only open to UK residents or those with a BFPO address who are over 18 years old. The ballot will close at 23:59 on Friday 20 April 2012.
Notes to Editors
Further information including details of who is eligible to apply can be found at http://www.jubilee5june.co.uk/.

Successful applicants will be randomly selected by an independently verified ballot. 5000 successful applicants will each receive a pair of tickets for themselves and a named guest. 

You must be 18 or over as of 16 April 2012 to apply for tickets and your nominated guest must be aged 13 or over as of 16 April 2012.
Press Enquiries: 020 7211 2210
Out of hours telephone pager no: 07699 751153
Public Enquiries: 020 7211 6000
Published 16 April 2012