World news story
Award ceremonies in Ekaterinburg
Consul General in Ekaterinburg James McGuire participated in 2 award ceremonies.
The first ceremony was conducted in the International Hall of the Ekaterinburg Head Library by Lingua Nova centre that represents City&Guilds examination board in Ekaterinburg. Mr McGuire presented the certificates to the students who successfully passed the City & Guilds exam.
The second ceremony was organised by the Gymnasium 104 - a regional partner for Cambridge Examinations in Ekaterinburg. Consul General handed out the certificates to more than 60 children of different ages who passed Cambridge exams this year. Mr McGuire congratulated all pupils for their achievements and wished them success for the future. It is worth noting that City&Guilds and Cambridge examinations are very popular educational testing systems in the Ural region.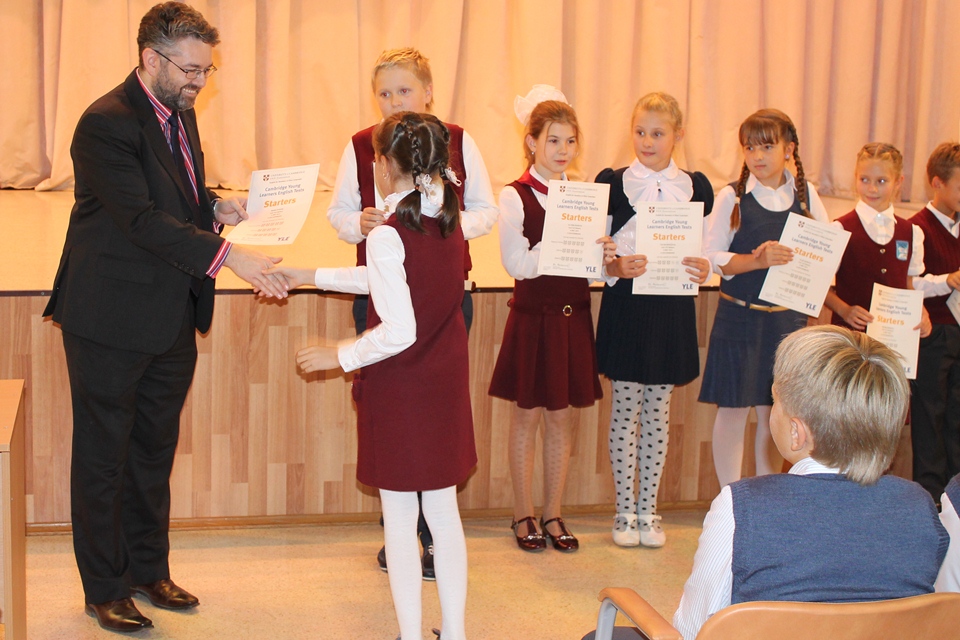 Published 27 September 2013