Avoid egg on your face this Easter hoilday
A quarter of British people are expected to have booked their Easter and summer holiday by the end of February and so are today urged by the Identity and passport Service and ABTA to check their passport.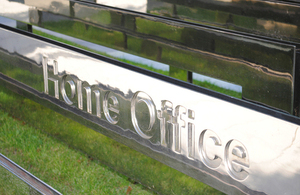 Bookings are forecast to be particularly high this year as the addition of a Bank Holiday to mark the Royal Wedding means workers can take three days leave and get an eleven day break.
But as well as booking the flights and accommodation, holiday makers need to ensure they have a valid passport or risk missing out on their well-earned trip.
The Identity and Passport Service (IPS) today reminded holidaymakers to check their passport has at least six months left on it well in advance of their departure as many holiday destinations demand this before you can enter the country.
People applying for an adult passport for the first time need to leave even more time as the process can take around six weeks due to enhanced security checks and face-to-face interviews.
Sarah Rapson, Chief Executive, IPS said: 'January and February is the natural time that many people start looking ahead to plan a break. This is even more likely this year due to the extra Bank Holidays around Easter.
'We are encouraging holiday makers to check their passport is up-to-date as it can take up to six weeks for first-time adult customers to get a new passport.'
Mark Tanzer, chief executive, ABTA said: 'Renewing or getting a new passport now will help you avoid unnecessary worry and expense, even if you still have up to six months validity left as this will be added to your new passport.
'Don't run the even worse risk of losing your holiday, apply now to also avoid the last minute summer rush for passports.'
For information on the services that IPS provides and to find out more about the passport application process, please visit: http://www.direct.gov.uk/en/TravelAndTransport/Passports/index.htm
Notes to editors
1. According to ABTA an estimated eight million people are expected to book their summer holiday in January and February 2011.
2. ABTA The Travel Association represents more than 5,000 travel agents and 900 tour operations in the UK
3. For media enquiries and interview requests relating to IPS and passports issued in the UK, please contact the Home Office Newsdesk on 020 7035 3535.
4. For further information see www.directgov.uk or call the Passport Adviceline on 0300 222 0000.
Published 22 February 2011