News story
Automatic settlement for unskilled workers to end
Migrant workers coming to the UK on temporary work visas will no longer be able to settle in the UK purely because of the amount of time they have spent here.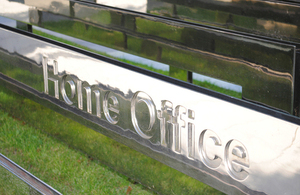 A new minimum pay threshold announced today will mean only the brightest and best workers who strengthen the UK economy will be able to apply to stay in the UK permanently. 
Under the new rules - which break the link between coming here to work and staying forever - exceptionally talented people, investors and entrepreneurs will continue to have the option to stay. Skilled temporary workers wanting to apply for settlement will have to earn at least £35,000 or the going rate for their job, whichever is higher.
Migrants doing jobs which are on the shortage occupation list, as well as scientists and researchers in PhD level roles will be exempt from the £35,000 threshold. Temporary leave will be capped at six years to prevent temporary work routes being abused.
Immigration minister, Damian Green said:
'Settlement in the UK is a privilege. We are sweeping aside the idea that everyone who comes here to work can settle and instead reserving this important right only for the brightest and best.
'Our reforms of the immigration system will ensure we are more selective not only about those who are allowed to come here but also those who are allowed to stay permanently.'
The government is reforming all routes of entry to the UK in order to bring immigration levels under control and reduce net migration from the hundreds of thousands to the tens of thousands.
It has already taken action to reduce numbers by restricting the amount of non-EU nationals who can come here to work, and has also introduced sweeping changes to the student visa system. The changes announced today will bring greater control over who is able to settle in the UK.
Published figures show that settlement was increasingly becoming automatic for those who initially arrived on temporary visas. In 1997 there were fewer than 10,000 migrant workers granted permission to stay permanently in the UK, but by 2010 this had risen to 84,000.
A study published by the home office today also shows evidence that those settling in the UK are generally paid less than those who do not. The study, based on a small sample group, showed that those applying to stay permanently after five years tended to be in jobs such as chefs and care workers on a median salary of £26,000 - around £6,000 less than those in roles like secondary school teachers who did not apply for settlement at the earliest opportunity.
Responding to calls from business and industry, the government also today announced changes to allow certain professionals, artists, entertainers and sports-people to carry out paid activities in the UK for up to one month. It will slash bureaucracy and provide greater flexibility for talented people - from renowned musicians wishing to play a small number of recitals to world-leading experts coming to give a lecture or address colleagues on a short visit.
In addition, the two routes by which people are able to enter the UK as domestic workers will be reformed. The purpose of the overseas domestic worker routes has never been to fill gaps in the domestic labour market and we are restricting access to non-skilled employment from outside the EU. Overseas domestic workers coming to the UK with their employer will be able to stay for a short period and will no longer be able to apply for settlement.
###
Notes to editors
Summary of changes
       The changes on employment-related settlement in full are:
Tier 1 settlement rules remain unchanged. Tier 1 migrants will also be able to extend their temporary leave as now.
Tier 2 general and sportspeople will be subject to a minimum settlement pay threshold of £35,000 p.a. or the appropriate rate for their occupation as set out in the UK Border agency codes of practice, whichever is higher.
Those in specified PhD level occupations and in shortage occupations will be exempt from the minimum pay threshold, but must be paid the appropriate rate for their job.
The settlement criteria for ministers of religion remain unchanged.
All Tier 2 temporary leave will be capped at a maximum of six years.
To prevent repeat grants of tier 2 temporary leave, those who leave the UK will not be able to re-apply for entry clearance as a Tier 2 migrant until 12 months after their last leave as a Tier 2 migrant has expired.
We will apply the new rules to those eligible to apply for settlement from April 2016 (i.e. who entered the points-based system after the immigration rules changed on 6 April 2011). 
Changes affecting Tier 5:
We will restrict certain types of Tier 5 government authorised exchanges (GAE) sub-category scheme (internships, work experience/exchanges and youth exchanges) to one-off stays of a maximum of 12 months. All other GAE schemes (research, fellowships and training schemes in the fields of science and medicine) will continue to attract up to a maximum 24 months' leave.
We will create a new route for permitted paid engagements under the visitor rules for a limited group of professionals who are invited to come to the UK because of their particular skill or expertise (e.g. visiting lecturers, examiners, lawyers, sports-people, established artists and entertainers).
We will apply the new rules for the above changes to those entering the UK from April 2012.
We will limit the length of stay associated with coming under tier 5 international agreements to six months, reflecting obligations under general agreement on trade services and free trade from Autumn 2012.
We will also allow professional sports-people to come here under tier 5 or as a sports visitor to do some guest broadcasting work where this is not filling a permanent position.
Changes affecting overseas domestic workers:
We will retain a route for private servants in diplomatic households, but remove the ability to settle after five years and the right to change employer within the same mission. Temporary leave restricted to a maximum of five years. Dependants may accompany the domestic worker and may work while they are here.
We will retain a route for overseas domestic workers in private households, but limited to six months stay when accompanying a visitor, with no right to change employer or bring dependants. Remove the ability to apply for settlement after five years.  We recognise that overseas domestic workers can be vulnerable to abuse in the UK, so are limiting access to the UK through these routes, strengthening the pre-entry measures for those who are eligible to come here and providing help and support to return home to those who are subject to abuse by their employer whilst in the UK.
We will apply the new rules to those entering the UK from April 2012.
Published 29 February 2012