Automatic library membership for young people
Arts Council announces 22 test projects across the UK.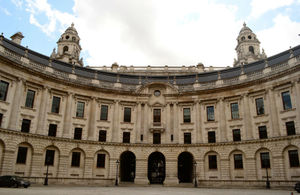 The 22 projects which are supported by DCMS and the Department for Education (DfE) will share around £55,000 to test automatic library membership for children and young people.
The projects aim to get more children, young people and families using their local libraries and stimulate more reading for pleasure.
"One of the greatest gifts we can bestow on our children is a love of books and reading," said Culture Minister Ed Vaizey. "Joining a library at a young age is a fantastic route into a world of literature, entertainment and exploration and I very much look forward to seeing the results of these innovative library card pilots."
The projects include libraries working with:
birth registration services to offer library cards at birth
nurseries and school library services to promote library memberships to local children and families
leisure services to offer combined library and leisure cards for children and young people
The projects are located in:
Barking and Dagenham; Barnet; Brent; Brighton & Hove; Bristol; Havering; Lewisham; Medway; Norfolk Library and Information Service and School Library Service; Northamptonshire; Plymouth; Portsmouth; Royal Borough of Windsor and Maidenhead; Sandwell; South Gloucestershire; Staffordshire; Surrey; Thurrock; Waltham Forest; Wiltshire; Worcestershire; York
Further information
Published 14 November 2012