World news story
Austrian companies explore UK and EU 2015 outlook for investment
A panel of experts discussed international growth, economic and political trends and shared their experience of the UK business environment.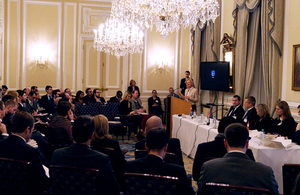 Investors, experts, business leaders and start-up founders from Austria all came together on 15 January at the UK Investment Forum 2015, hosted by the UK Trade and Investment (UKTI) team at the British Embassy in Vienna.
In the context of global challenges facing the EU, the forum discussed what the UK business environment has to offer companies seeking to grow internationally.
Drivers for economic growth
Barbara Kolm from the Austrian Economics Centre provided a comprehensive outlook on the development of the European economy in 2015 and beyond. Her verdict was clear:
One size does not fit all, we need competition in order for the EU to return to growth.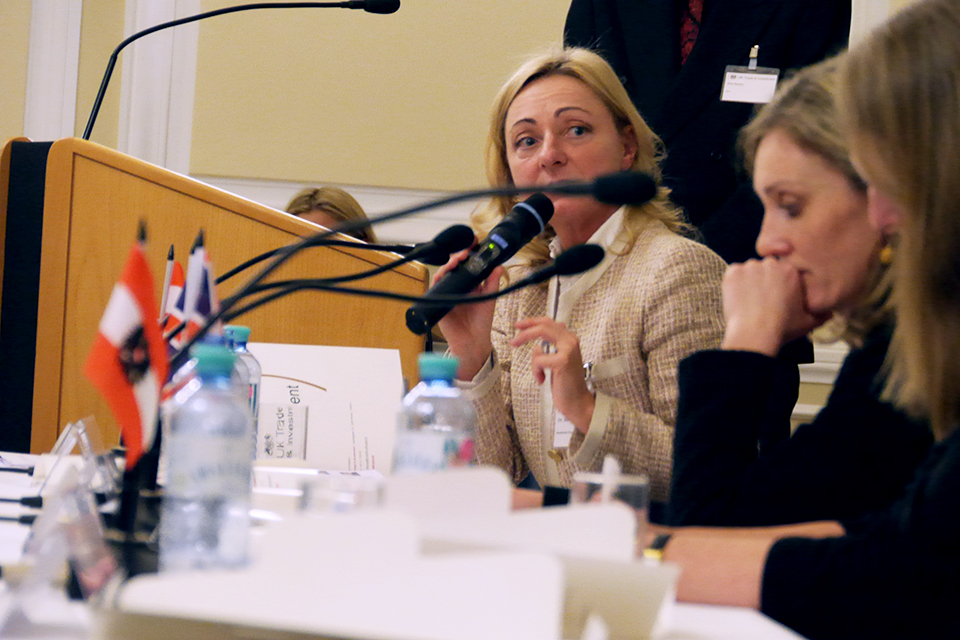 Turning to the UK's relationship with the EU, Ambassador Susan le Jeune d'Allegeershecque underlined that the UK is an engaged and constructive member of the European Union.
The UK's priorities are in line with priorities of the new European Commission – it's about delivering jobs and growth. What we want is progress for Europe and that means we will continue to ask difficult questions.
Barbara Kolm named the UK among the positive examples of economies that are focusing on trade ties and positive government reforms to drive growth and demand.
In Britain's case, rising private investment and a focus on driving innovation in research and development have been shown as key contributing factors to falling levels of unemployment and a more positive outlook compared to its EU counterparts.
Video: UK Investment Forum 2015
Video: UK Investment Forum 2015
Austrian companies discuss benefits of UK investment
The UK is a leading destination for foreign direct investment and Austrian companies shared why they are currently investing in the UK.
Peter Roos from Zumtobel Lighting and Matthias Wellers from AVL Powertrain regard research and development to be one of their key challenges and both have benefitted from tax credits applicable for R&D conducted in the UK. Access to world leading universities and a culture of openness make the UK a great talent pool and one of the best locations for research-intense industries.
It's a great place to grow your business.
Gateway to Europe
Sascha Dimitriewicz who runs Austrian hospitality group Wombats sums up why he decided to expand his business to the UK:
For many travellers it is the most important gateway into Europe – a brand they come across in the UK is likely to attract their attention in other locations as well.
Contacts
Contact the UK Investment team in Austria to find out more about how we can help you develop your business in the UK.
Published 23 January 2015
Last updated 4 March 2015
+ show all updates
Added video embed.
First published.