News story
Australia travel advice - flooding in eastern Australia
There is currently heavy rain and flooding throughout eastern Australia.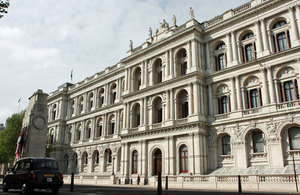 Emergency services are working to evacuate residents from Tarcutta, New South Wales, as it expects its highest flood levels in decades. Heavy rains in Victoria have eased, but rivers in affected areas are still rising. Emergency crews are monitoring the situation in South Australia. 28 council areas in Riverina-Murray district have been declared natural disaster zones.
Please listen for and follow local advice on what precautions to take.
For further information, please see our travel advice for Australia.
Published 10 December 2010