Attracting the brightest and best migrant workers
Tougher rules for migrant workers on temporary work visas will mean only the brightest and best can apply to settle in the UK.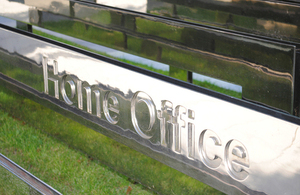 Immigration Minister Damian Green today announced new settlement rules that will break the link between migrants coming here to work and staying forever.
The amount of time they can stay will now be capped at six years to prevent temporary work routes being abused.
Privilege
He said: 'Settlement in the UK is a privilege. We are sweeping aside the idea that everyone who comes here to work can settle and instead reserving this important right only for the brightest and best.'
Exceptionally talented people, investors and entrepreneurs will continue to have the option to stay, while skilled temporary workers wanting to apply for settlement will have to earn at least £35,000 or the going rate for their job, whichever is higher.
Migrants doing jobs where there is a domestic skills shortage, as well as scientists and researchers in PhD level roles, will be exempt from the £35,000 threshold. 
Slash bureaucracy
Responding to calls from business and industry, the government also announced changes to allow certain professionals, artists, entertainers and sports-people to carry out paid activities in the UK for up to one month.
These changes will slash bureaucracy and provide greater flexibility for talented people - from renowned musicians wishing to play a small number of recitals to world-leading experts coming to give a lecture or address colleagues on a short visit.
Immigration reform
The government is reforming all routes of entry to the UK in order to bring immigration levels under control and reduce net migration.
It has already taken action by restricting the amount of non-EU nationals who can come here to work. Sweeping changes to the student visa system have also been introduced. 
Mr Green added: 'Our reforms of the immigration system will ensure we are more selective not only about those who are allowed to come here but also those who are allowed to stay permanently.'
Published 29 February 2012