Attorney General vetoes release of Prince of Wales' correspondence
Letters from Prince Charles to government departments will not be made public.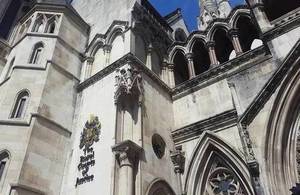 The Attorney General today issued a certificate under the Freedom of Information Act, both as it applies for the purposes of the Act and as it applies to the Environmental Information Regulations 2004, vetoing the disclosure of correspondence between HRH Prince of Wales and ministers in 7 government departments.
The Attorney General is the only minister to have access to papers from previous administrations. Having carefully considered all the relevant arguments, and having sought the views of his Cabinet colleagues, as well as the Information Commissioner, the Leader of the Opposition and relevant former ministers he has decided to exercise the veto.
Certificate and the Attorney General's Statement of Reasons
Written Ministerial Statement on the Prince of Wales' correspondence veto decision.
Published 16 October 2012