Attorney General vetoes release of Cabinet meeting minutes discussing Iraq war
Notes from meetings of the previous government will not be made public.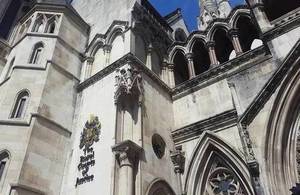 The Attorney General, Dominic Grieve QC MP, today issued a certificate under the Freedom of Information Act, vetoing the disclosure, ordered by the Information Commissioner, of extracts of Cabinet meeting minutes from 2003 at which military action against Iraq was discussed. The disclosure of these extracts of the minutes was previously vetoed in 2009 by the then Justice Secretary, Jack Straw.
The Attorney General is the only minister to have access to papers of the previous administration and so the decision on whether to exercise the veto fell to him. He made the decision after having carefully considered all the relevant arguments and having sought the views of his Cabinet colleagues, as well as the Information Commissioner, the Leader of the Opposition and relevant former ministers.
The certificate and the Attorney General's Statement of Reasons for issuing it are published by the Cabinet Office
In accordance with section 53 of the Freedom of Information Act 2000, the Attorney General has also laid a copy of the section 53 certificate before each House of Parliament, together with a statement of reasons. A Written Ministerial Statement will be presented by the Attorney General once Parliament returns from summer recess.
Published 31 July 2012