Athletics legacy for Olympic Stadium
London wins bid to host 2017 World Athletics Championship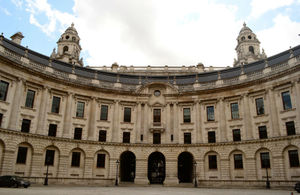 The International Amateur Athletics Federation (IAAF) has today awarded London the right to host the World Athletics Championships in 2017, furthering the athletics legacy created by the Olympic and Paralympics Games in London next summer.
The Prime Minister David Cameron welcomed the decision, saying: "This is great news both for London and the whole country. There is no better way to follow the Olympics, and to build on its legacy, than by welcoming the world's greatest athletes back to London for the 2017 World Championships. We are determined to make 2017 the most successful World Athletics Championships there has ever been and we look forward to welcoming athletes and fans from the world over to our vibrant, multicultural, sports-mad capital."
Minister for Sport and Olympics Hugh Robertson, was in Monaco as part of the presentation team and said: "I am absolutely delighted that London has won the right to host the World Athletics Championships in 2017. Our bid showed how passionate the UK is about athletics and this will leave a fantastic legacy from London 2012, with the Championships taking place in the Olympic Stadium."
Lord Sebastian Coe, vice-chairman of the IAAF and Chairman of London 2012, welcomed this great result: "It's a great, great result and it's down to the clarity of the message that (UK Athletics chairman) Ed Warner and the team have been working on. The maintenance of the track and field legacy was absolutely crucial. It was very important for us not to get spooked by inducements (from Doha) and just to make sure that people understood in London we have the stadium stuffed to the gunnels with people who look like they want to be there and know why they want to be there."
London beat a bid from Doha to win the Championship which will be held in the capital in the summer of 2017. This is one of five world class sporting events that will be held in the UK in the coming years alongside the Olympic and Paralympic Games (2012), the Rugby League (2013) and Rugby Union World Cups (2015) and the Commonwealth Games (2014).
"The World Athletics Championships adds to the tally of major international sporting events that the UK is hosting over the next few years. We are now firmly on the map as a destination for putting on world-class sporting events." Mr Robertson added.
Press Enquiries: 020 7211 2210
Out of hours telephone pager no: 07699 751153
Public Enquiries: 020 7211 6000
Published 15 November 2011