Athlete swaps Olympic glory for the Royal Marines
After winning a silver medal at the Beijing Olympics, Lieutenant Tom Lucy has finally achieved his childhood dream of becoming a Royal Marine.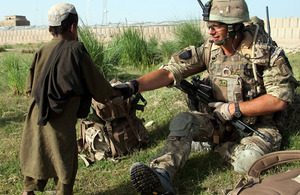 As if triumphing at the Olympics wasn't enough, Lt Lucy wanted to join the most elite team in the world and become a member of the Armed Forces and deploy to Afghanistan.
At the half-way point of his tour leading the troops of K Company, 42 Commando Royal Marines in Nahr-e Saraj south in Helmand Province, Lt Lucy is facing challenges that are slightly different to those he's been used to.
After helping Great Britain's eight-man rowing crew finish just behind Canada in the Beijing finals in 2008, he decided to fulfil his childhood ambition of joining the Royal Marines and earning the coveted green beret. This meant giving up his chance of rowing in the London 2012 Olympics.
Lt Lucy said:
Joining the Royal Marines was always my life-time ambition; ever since I was six that's all I've wanted to do. I started rowing when I was fifteen. I had a brilliant time and got as far as I'd ever hoped and dreamed I'd get and after that it was time for a change.
Every day in Afghanistan is different for Lt Lucy and he can find himself patrolling with the Afghan National Army and Afghan National Police, to providing security for veterinary engagements.
He said:
It's very important work and we're helping to build the capability of the Afghan forces every single day. We're always out and about developing our relationship with the local people and deterring insurgents.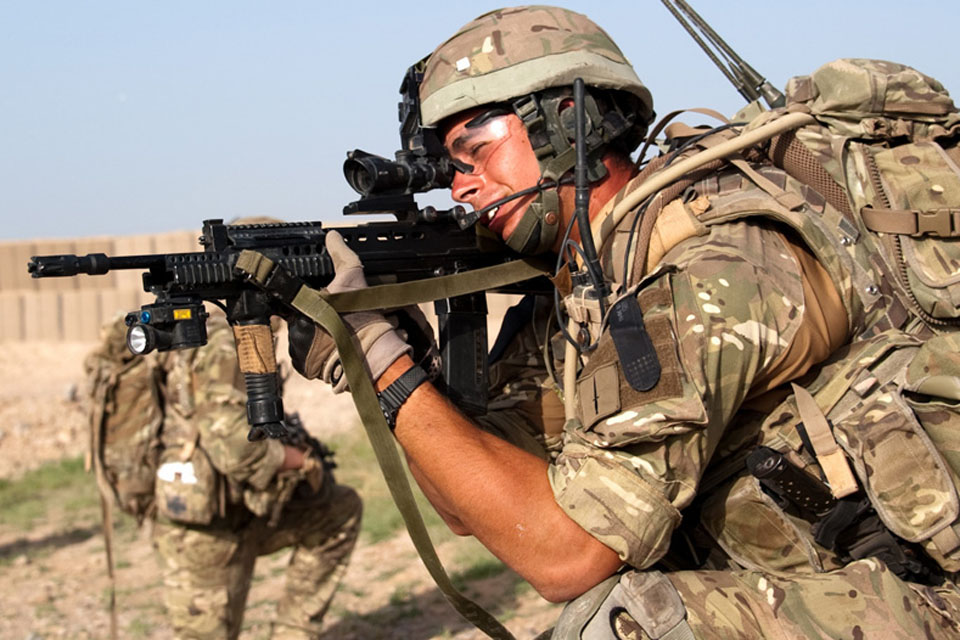 Lt Lucy learned some vital strengths during his time as an athlete that are easily transferrably to his current job in the Royal Marines, such as staying fit and working in a team.
With only a year to go until the London 2012 Olympics, Lt Lucy knows he's now where he truly belongs:
When I come to watch the 2012 Olympics I will feel a pang of wishing I was there, but I know it'll only be temporary.
I really enjoy the job and my team are doing a fantastic job. Tangible progress is being made and I get immense satisfaction from seeing the differences that we are helping to make for the Afghan people. It's immensely rewarding.

If I'd carried on rowing for four years it would have made the transition into this career a lot more difficult and also there's no guarantee that you'll get there.

The four years of Olympiad is frought with dangers of illness and injury and on race day there's no guarantee you're going to achieve the result you want. So I'm happy to be where I am.
However, being the tender age of 23, Lt Lucy hasn't ruled out future competitions and you may see him in Rio de Janeiro in 2016:
I won't get back into it too soon, as there's still things I want to achieve in the Royal Marines, but I've not written it off at all. If I can get myself back into shape I'll give it another shot in the near future.
Published 29 July 2011