Press release
At risk of export: Portrait of the ill-fated Prince
Culture Minister temporarily blocks portrait export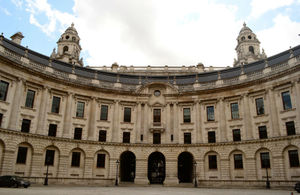 A portrait of Prince Don Diego (1575 – 1582), who died at the age of seven and was the son of King Philip II of Spain, has had a temporary export bar placed on it to provide a last chance to keep it in the UK. Unless a matching offer of £4,250,000 can be raised, the painting will be exported.
Portrait of Don Diego, son of King Philip II of Spain (1577) painted by Alonso Sanchez Coello, is a rare example of Spanish court portraiture of a child from this period, and is credited with having being an important precedent for Velázquez who was to paint many portraits of the Spanish Royal children during his time as court artist for King Philip IV.
Culture Minister Ed Vaizey took the decision to defer granting an export licence for the painting following a recommendation by the Reviewing Committee on the Export of Works of Art and Objects of Cultural Interest (RCEWA), administered by Arts Council England. The RCEWA made their recommendation on the grounds that it is of outstanding aesthetic importance, and that it is of outstanding significance for the study of Spanish court portraiture in the sixteenth century and the history of the Hapsburg monarchy.
Published 7 January 2014