Aspire Achieve Advance 3aaa apprenticeship training provider termination of contracts
We have issued notices to terminate contracts with 3aaa.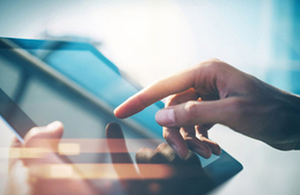 Since the closure of 3aaa, we have established a taskforce to implement alternative arrangements for apprentices and their employers. We are working to ensure that every apprentice is transferred to another provider to complete their apprenticeship.
Employers
Employers who pay the levy can make their own arrangements to transfer their apprentices, using the Find Apprenticeship Training website to select another training provider.
If you are a levy employer and need help with this, please contact the National Apprenticeship Service by telephone on 0800 015 0600, or via email at helpdesk@manage-apprenticeships.service.gov.uk.
Training providers who attempt to recruit apprentices without the approval of the employer and ESFA may not be funded for this activity.
We have now commenced discussions with a number of training providers who we have identified as being best placed to support those 3aaa apprentices that we fund.
Once we have agreed transfer arrangements we will write to those employers affected to confirm their new provider so that their apprentices can continue and successfully complete their programmes.
Providers
We have been grateful for the many offers of support from apprenticeship training providers who want to help those apprentices directly affected. In cases such as this, we have a managed approach to provider failure, which ensures that apprentices can continue their programmes with alternative providers who have both the capacity and capability to deliver high quality apprenticeship provision.
If you are approached by a levy paying employer to take on their apprentices affected by the closure of 3aaa, then you are free to enter into a contract with that employer and restart the apprentices programme. You do not need the permission of ESFA to do this.
If an employer asks you to take on their apprentices who are funded directly by ESFA, then you must contact us via email at 3.AAA@education.gov.uk and obtain our approval before re-starting the apprentices programme.
Where employers ask us to select an alternative provider, we use a range of qualitative information to identify those providers who are best placed to support the apprentice and employer. In such cases, we will contact you, obtain your agreement to work with the employer and you will provide us with assurances that you have the resources available to support apprentices to restart and successfully complete their programme.
When an apprentice transfers to a new provider, the price should be re-negotiated. The new provider should re-assess what the apprentice needs to do to achieve their apprenticeship. This may lead to the duration of the apprenticeship being extended, which is acceptable, however it cannot be reduced below the minimum duration period.
It is acceptable if the new provider can deliver the remainder of the apprenticeship at the original/same price. If the price has to be increased, then this can only be done if there is headroom in the funding band.
In some instances, providers may indicate that they need to access additional funding, over and above the current funding band, to enable a transferred learner to complete their apprenticeship.
In such circumstances, it is important to note that employers are responsible for ensuring that the training being delivered, throughout the apprenticeship, is in line with the arrangements set out in the Commitment Statement. This Statement, drawn up at the start of the programme, details how the employer, the provider and apprentice will support the successful achievement of the apprenticeship.
If a provider believes that access to additional funding is required, and there is insufficient funding available in the funding band to complete an apprenticeship, then they will need to establish with the employer why their apprentices made insufficient progress compared to the funding claimed to date and agree how the employer will pay for the required amount.
Apprentices
If you were an apprentice with 3aaa, you still have access to your e-track portfolio. You will need to share this with your new provider so you can restart your apprenticeship. If you are having difficulties accessing your account please email us at 3.AAA@education.gov.uk.
Published 11 October 2018
Last updated 1 November 2018
+ show all updates
An update for employers.

Updated information for providers.

We have published an update for apprentices.

We've published an update for employers and providers regarding the closure of 3aaa.

First published.