News story
Ashes travel advice: Don't get caught out!
If you're joining the Barmy Army in Australia for the Ashes Tour, check our travel tips for cricket fans before you go.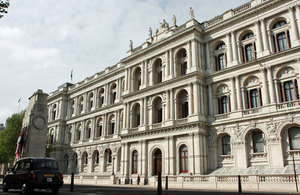 The England cricket team is touring Australia from 5 November 2010 to 6 February 2011, playing five Tests, seven One-Day Internationals, two T20 games and five other tour matches.
If you're going out to Australia to follow the team, here are our top travel tips to help you stay safe and make the most of your visit:
Travel insurance. Always take out travel insurance - it could save you a lot of money if things go wrong.
Visa. You need a visa to enter Australia - get an eVisitor visa direct from the Department of Immigration & Citizenship.
Passport. Keep your passport secure at all times. Make sure that you photocopy all of your vital documents and store them separately to the originals.
Travel advice. See our Australia travel advice for further information and useful contacts before you travel.
Your belongings. Be sure to look after all of your valuables such as cameras and MP3 players and don't advertise to thieves.
Proof of identity. Proof of age cards are an accepted form of ID for many everyday services, such as entering licensed premises. Get one, and you won't need to carry your passport with you unless travelling - greatly reducing the risk, and cost, of your passport being lost or stolen.
Driving. Don't forget - Australia is a huge country. Be sure to take regular breaks as you drive. As a visitor, you can drive in Australia on a valid UK driving licence. You must carry your licence when driving, in addition to a valid passport.
Beaches and swimming. Follow beach safety instructions - always swim between the red and yellow flags, and don't swim on your own or on unsupervised beaches.
Quarantine. Australia has strict quarantine restrictions, so make sure you know what you can and cannot bring in to the country - visit our Australia travel advice for details.
Healthcare. We strongly advise you to take out comprehensive medical insurance before you travel to Australia as, if you are not covered under reciprocal healthcare arrangements, costs for treatment can be high.
You can find more information on our travelling cricket fans page, and in our Australia travel advice.
Published 12 November 2010