Arts showcase celebrates tenth year
Annual event for deaf and disabled performers returns as London hosts Paralympics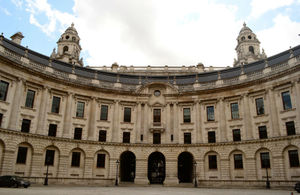 A showcase celebrating the creativity of deaf and disabled people and their contribution to London's culture takes place this weekend.
Liberty, the free annual London festival providing a platform for deaf and disabled performers, is celebrating its tenth anniversary this year and coincides with the city hosting the Paralympic Games.
Running from 1 to 3 September, Liberty will feature some of the best acts from the last decade alongside new works.
Mayor of London Boris Johnson said: "I am delighted that the Liberty Festival is returning to London to celebrate its tenth anniversary in tandem with the 2012 Paralympic Games. London is home to a fantastic array of deaf and disabled artists, and the Liberty Festival is a brilliant showcase for their enviable talents, as well as those of performers from across the world."
Performances will take place at several locations, including the National Theatre and the Southbank Centre. Two sites - Trafalgar Square and Potters Field Park next to City Hall - are also Live Sites where visitors can watch action from the London 2012 Paralympics alongside the entertainment.
The Unlimited Festival celebrating the inspiration of the Paralympics also began at the Southbank Centre yesterday and runs until 9 September.
Further information
Published 31 August 2012