Arts industry 'should embrace new business models and technology'
Scheme being drawn up to offer practical business help to organisations.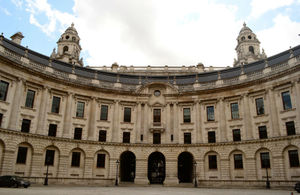 The arts industry should explore innovative and creative ways of serving its audiences and generating revenue, Culture Minister Ed Vaizey said earlier today.
Speaking at the Culture Change conference in London, Mr Vaizey announced that the Arts Council and NESTA will draw up proposals for a scheme to support this aim with up to a million pounds of seed funding for smaller projects that will share their learning.
The scheme is intended to be available across cultural and creative industries, whether they receive Government funding or not, help organisations become more businesslike, and offer practical help with the nitty gritty of business, such as introducing digital innovations.
People focussed
Mr Vaizey urged the industry to make more use of technology to engage with audiences and attract new customers."Of course, the most important reason for doing this is to better serve our audiences, to broaden and deepen experiences of the arts and help them reach more people and have a greater impact on them. But it's also part of our route out of the economic situation we find ourselves in," he told delegates.
"Ensuring strong, sustainable and balanced growth is one of this government's biggest challenges and the digital and creative industries are going to play an incredibly important part in achieving that." 
Further information
Published 23 February 2012