Arts fundraising lessons from the 'turnaround king'
Michael Kaiser to share his expertise with arts organisations across England.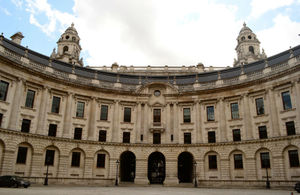 Arts organisations across England will next week get the chance to learn fundraising secrets from 'turnaround king' Michael Kaiser, the man who helped companies such as American Ballet Theatre, Kansas City Ballet and London's Royal Opera House back onto the path to success.
Michael Kaiser, a world renowned leader in arts management and president of the Kennedy Center in Washington, was invited by Culture Minister Ed Vaizey to share his expertise as part of a philanthropy drive by DCMS and Arts Council England.
'Fundraising masterclass'
Kaiser will host six fundraising masterclasses across England, starting on Tuesday 31 May. The three hour seminars, organised by Arts Council England, are each for up to 100 people from arts organisations and will take place in Newcastle-upon-Tyne, Leeds, Manchester, Liverpool, Birmingham and Bristol.
Michael Kaiser said:
As private support for the arts is becoming more important, I am looking forward to coming to England to discuss fundraising techniques".
Ed Vaizey said:
Michael Kaiser is known in the UK chiefly for his extraordinary work turning around the future of the Royal Opera House and setting it on the path to its current financial and artistic success. More recently he has done the same for a broad range of arts organisations in the US and his experience and ability in fundraising for arts organisations is now unsurpassed. I am extremely grateful that he has agreed to come to the UK to share his redoubtable knowledge.
Encouraging philanthropy
The Government's agenda to increase philanthropic giving to arts organisations includes an £80m match funding programme, aimed in part at helping smaller arts organisations attract private donors. This is made up of £50 million Arts Council England and £30 million DCMS funds, available to arts organisations between 2011/12 and 2015/16. Other measures include:
strengthening donor recognition
publishing a Government-wide white paper looking at ways to increase charitable giving
Further information
Published 23 February 2012