Arts Council publishes funding plans
Arts Council England (ACE) has set out details of how it will invest £440 million of strategic funding between 2012 and 2015.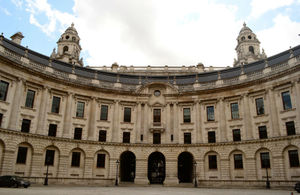 The money will be used to target areas such as investment in capital, touring and the Catalyst scheme to encourage private giving, which was launched by Culture Secretary Jeremy Hunt earlier this year.
Much of the new strategic funding will come from the Lottery following the Government's decision to increase the share of Lottery money going to the arts. It will sit alongside the £1.04 billion that already goes to organisations funded through the National portfolio programme.
"The funding will allow the Arts Council to invest in flexible and targeted ways to help realise our priorities and ambitions for the arts, building on our core investment in the National portfolio," ACE Chief Executive Alan Davey said. He added: "I'm sure creative and ambitious organisations across the country will relish the chance to undertake work that ensures the arts keep pushing boundaries and play an even greater role in our national life."
The Arts Council Plan for 2011-2015, also published today, explains in more detail how strategic funding will be used to achieve the aims of its ten-year framework, "Achieving great art for everyone".
Applications have opened today for two more phases of Catalyst, the £100 million private giving investment programme funded by the Department for Culture, Media and Sport, Arts Council England and the Heritage Lottery Fund.
Further information
Published 1 November 2011