Article RAF technicians commended for keeping tanker flying over Afghanistan
Two aircraft technicians from 101 Squadron, were recently awarded commendations for their efforts in keeping a VC10 tanker aircraft serviceable.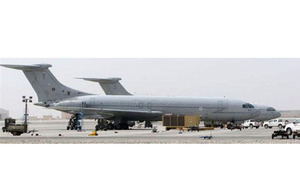 When a large fuel leak was spotted from the wing of the VC10, Corporal Buzz Jordan and Senior Aircraftwoman (Technician) [SAC(T)] Sarah Meek set to work to investigate.
After hours of careful and methodical searching they eventually found the source - a loose bolt in one of the fuel tanks.
The loose bolt was hidden away inside the aircraft's structure, and was extremely difficult to spot. Flight Lieutenant 'Mo' Moseley, the 101 Squadron detachment engineering officer, said:
Highly experienced technicians struggled to find the bolt, even after being told its location.
The real achievement is the fact that they did this in extremely challenging conditions," he added.
In the scorching desert sun, the external temperature of the aircraft can reach over 70 degrees Celsius. SAC(T) Meek commented:
It gets too hot on the wing to touch it even with your gloves on. The soles of your protective boots can melt.
She went on to explain:
We had to lie on special matting to protect ourselves from the heat.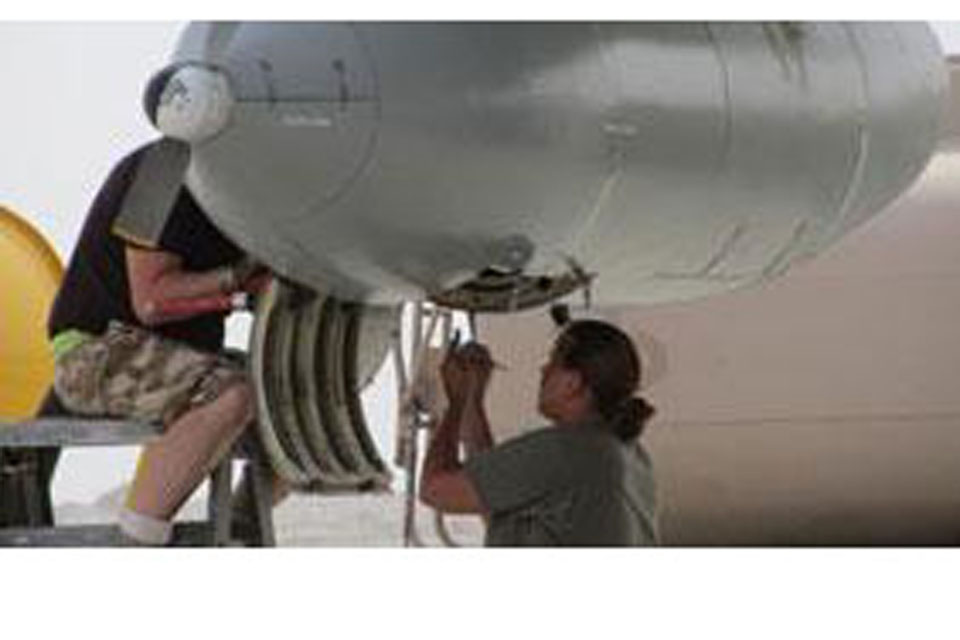 The VC10 tanker aircraft fly from their base in the Middle East to provide vital air-to-air refuelling for NATO combat aircraft operating over Afghanistan. The fleet, normally based at RAF Brize Norton, are currently busy all over the world in support of operations including the Falklands and over Libya, so every aircraft is vital.
If Corporal Jordan and SAC(T) Meek hadn't stopped the fuel leak so quickly, the aircraft could have been out of service for a significant period.
Wing Commander Mike Blackburn, Commanding Officer of 902 Expeditionary Air Wing, congratulating Corporal Jordan and SAC(T) Meek, said:
These awards are thoroughly deserved for the tenacity and stamina shown in such difficult circumstances.
Wing Commander Blackburn went on to thank 101 Squadron, saying:
This is a testament to the hard work and dedication you show working across two theatres of conflict. Thanks to your efforts, the risk to life of troops on the ground is mitigated.
Published 15 August 2011