Arsenal Fanshare scheme welcomed
Hugh Robertson welcomes Arsenal's proposed Fanshare scheme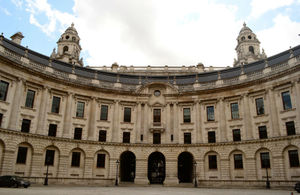 Arsenal shares trade at around £10,000 each.
The Fanshare scheme, established by the Arsenal Supporters' Trust, will allow fans to purchase a fraction of a share from £10 a month. These fractions will then be put together to buy shares in the football club.
The move could enable fans to build up an ownership stake and use that to vote on decisions at the club's Annual General Meeting.
"It is part of the coalition agreement to encourage supporters to have more representation at their clubs," said Hugh Robertson, Minister for Sport.
"Arsenal's proposal is an enlightened and forward looking way of doing this and makes it affordable for their fans to own a part of their club. Clearly it is for individual clubs to decide, but this is a model I'd like to see other teams explore."
Published 18 August 2010