Arrest of Royal Marines - anonymity order
At a hearing on Monday, the Judge Advocate made an order prohibiting the identification of the five Royal Marines who have been charged and remanded in custody following an incident in Afghanistan in 2011.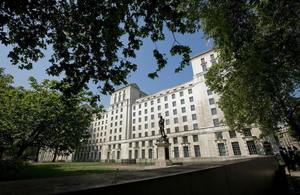 The public disclosure of their identities, or any information that might lead to their identification, either in the media, on the internet, or by any other means, will constitute contempt of court, which carries a criminal sanction.
We must now let the court martial process run without interference or inappropriate comment. The MOD will not therefore be discussing this case further.
Published 19 October 2012