News story
Arrangements for planning and responding to incidents and emergencies
A document published today describes changes being made in health emergency preparedness resilience and response to reflect the new health system that will be established by the Health and Social Care Act 2012.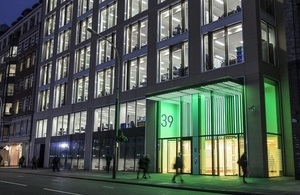 This will create appropriate structures and functions in the NHS Commissioning Board, Public Health England and with directors of public health in local authorities.
An important part of our health system is the way that it plans for and responds to a wide range of incidents and emergencies, such as an infectious disease outbreak or a train accident.
The Department has worked with a wide range of partner organisations, including the Health Protection Agency and local authorities, to consider the proposed changes to the health system and to update and strengthen the way we plan for and respond to these emergencies.
View Arrangements for health emergency preparedness, resilience and response from April 2013
Published 3 April 2012