News story
Army top dogs in Reserves recruitment
British Army continues to 'lead the way' in military innovation with the creation of a Reserve Military Working Dog Unit.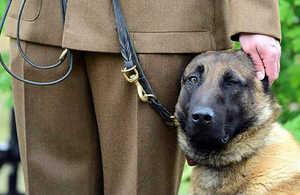 1st Military Working Dog Regiment (MWD) is set to collar a place in British Army history. As an amalgamation of regular and reserve officers and soldiers, it is set to become a hybrid unit of around 650 personnel.
1 MWD Regt provides the only deployable military working dog and veterinary capability within the whole of the British Army.
These dogs and their handlers will provide vital detect and protect capabilities for troops on the ground.
Based in North Luffenham near Rutland the unit has been recruiting reserves since January, and aims to have a total of 350 reserves by 2019.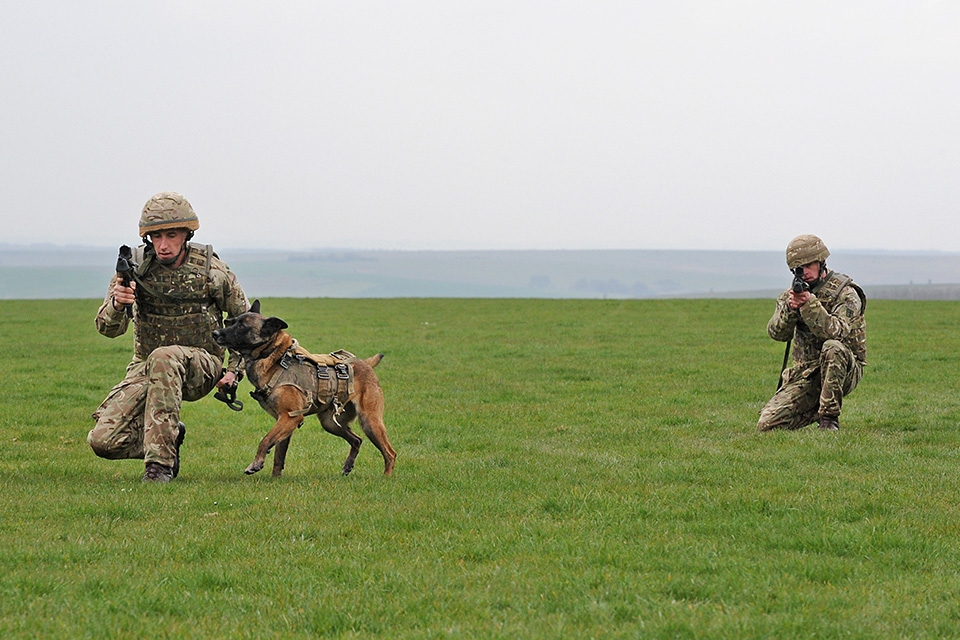 Reserves joining the Regiment will be trained as Protection Military Working Dog Handlers looking after the security and safety of military assets and bases.
Part of the soldiers' initial training will be teaching them how to look after and care for their canine colleagues.
This will include veterinary care techniques related to health and welfare. Later in their career, Reserves can then opt to undertake specialist dog handler courses.
The Commanding Officer of 1st Military Working Dog Regiment, Lieutenant Colonel Stephen Foreman said:
The Army Reserve has been in existence for over 100 years and the people we are looking to recruit haven't changed over that time.

We want individuals who are committed, willing to learn and enthusiastic and in return we will provide then with training, adventure, self development and the opportunity to travel.

Within the Regiment, both Regular and Reserve elements will be integrated to deliver a unique capability based on strength and flexibility, tailored to ensure we are ready to deliver on operations, both home and abroad as and when required.
New recruits will complete their Phase 1 training which will provide them with the skills they require for basic soldiering before going onto complete a two-week residential basic dog handler course at the Defence Animal Centre in nearby Melton Mowbray.
Director General, Army Recruiting and Training Division, Major General Chris Tickell said:
No matter what your skills or background, the Army Reserve has something to offer you. There is much more beyond military skill; it can take you abroad, equip you with new skills, give you invaluable experience and develop strengths you didn't know you had.

It is a great addition to any CV, showing potential employers that you're motivated, disciplined and a team player. Reserve service is also flexible, making it easy to fit it in around your career.
Published 8 March 2015