News story
Army serves up a triumph in culinary battle
The Army have shown their appetite for success by winning Britain's biggest military culinary competition – Exercise Joint Caterer.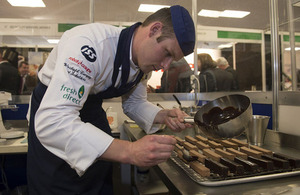 The annual contest pits the best chefs from the Royal Navy, Army and Royal Air Force against each other, demonstrating their high levels of skill and expertise.
Temperatures rose as teams from across the 3 Services battled it out in 15 menu areas to prove military chefs can 'handle the heat' of the kitchen, whether on operations in Afghanistan, at sea, or at home at a formal dinner.
Chefs were judged by a panel that included Cyrus Todiwala of BBC2's 'The Incredible Spice Men' in a tense 3 days of competition.
Warrant Officer David Ashmore of Defence Fuels and Food Services said:
The old phrase goes 'an army marches on its stomach' and that remains true to this day as food is an essential element of ensuring our Armed Forces can deliver on operations.

Not only does it fuel the essential work the Armed Forces do all over the world but the right quality and variety of food can play a huge part in maintaining good levels of morale and performance.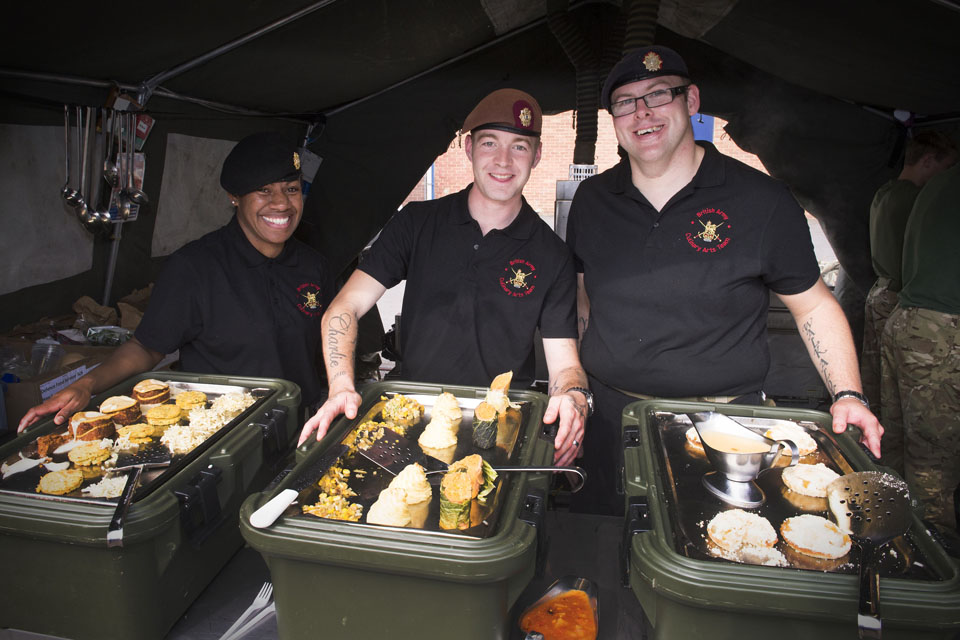 The competition involved:
a 'ration pack challenge' where 3-course meals were created from ration packs consisting of basic commodities found on any supermarket shelf
an 'ethnic buffet challenge' in which Service personnel produced culturally sensitive food to cater for the diverse make-up of the Armed Forces and locations to which they are deployed
a cake-baking competition, where chefs, including those responsible for creating the Diamond Jubilee cake presented to Her Majesty The Queen last year, produced a multitude of delicious delicacies
After the 'ration pack challenge', Army competitor Sergeant 'Scouse' Campbell, who serves with 7 Regiment Royal Logistic Corps, said:
Having been in a forward operating base in Afghanistan we used the same ingredients as we have done today. The food may be slightly more fancy than we would give the guys coming back in off a patrol, but it is a great way to show what can be done in a short period of time with Service-issued rations.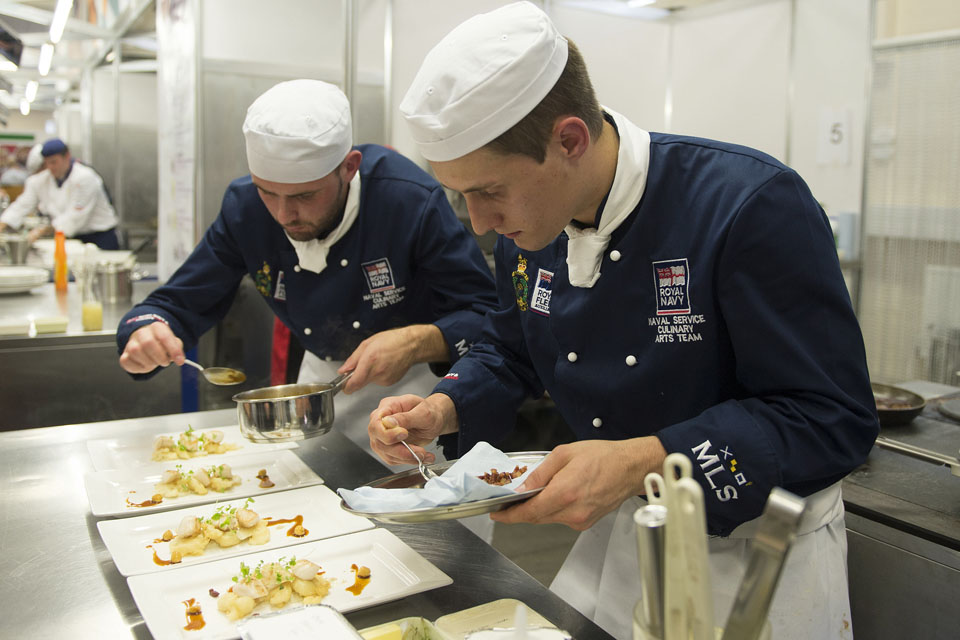 Able Rate Chris Ardent from the Royal Navy, who served on submarine HMS Triumph, completed his challenging fish dish under the watchful eyes of the judges and audience at the event. He said:
The space to cook is about the same as a submarine but the temperature was a great deal higher. I managed to get the food on the plate in time and the judges seemed happy. It has been a great opportunity to challenge myself against some of the other Service chefs and I wouldn't have missed it for the world.
The RAF came in second behind the Army in the competition as a whole and the Royal Navy was third.
Published 27 September 2013