News story
Army photographic competition 2013 winners announced
Corporal Jamie Peters from the Royal Logistic Corps has been given the top prize at this year's Army photographic competition.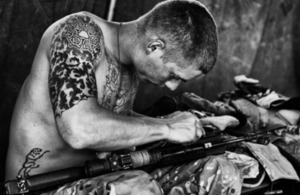 Corporal Peters received the accolade for his portfolio of images from 6 months in Afghanistan. He also scooped the Best Overall Image and the Professional Operational Image Awards.
His portfolio of images shows how much has changed in Afghanistan, from friendly sporting fixtures with Afghan Army counterparts to relaxed interactions with local Afghans.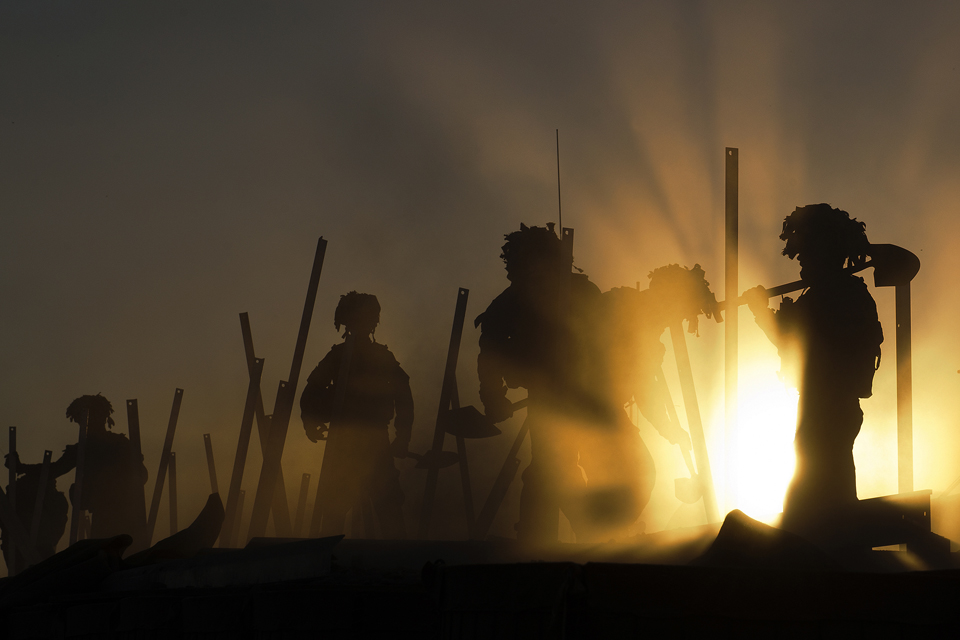 Corporal Peters said:
Our tour was all about transition and redeployment. We covered a large number of base closures and handovers to the ANSF (Afghan National Security Forces) as well as partnered operations with them.

Being on the combat camera team I was able to see so much of the work that British troops do in Afghanistan, from patrols and operations in Helmand to the Officer Academy in Kabul.

Everywhere we went there was a story to tell, from the experiences of the private soldiers right up to the HQ level of planning and executing the missions.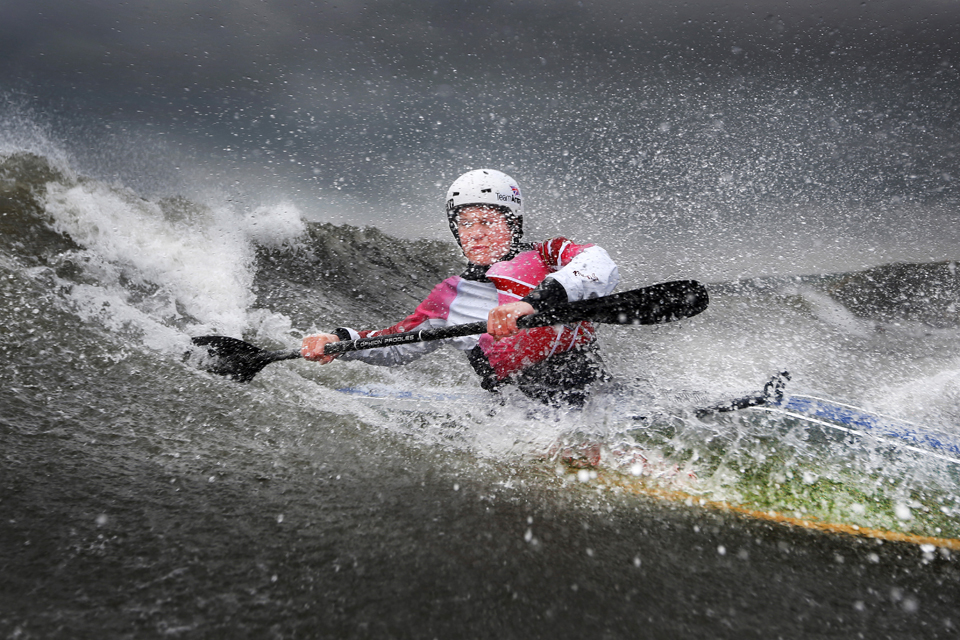 Runner-up in the portfolio category was Sergeant Adrian Harlen. Covering the iconic ceremonial role of London's troops, Sergeant Harlen's portfolio is in stark contrast to the other category winners, but also demonstrates an important part of Army life.
From Baroness Thatcher's funeral guard to the first Sikh guardsman to wear a turban on royal guard duty, the images capture the contrast of tradition in a modern world.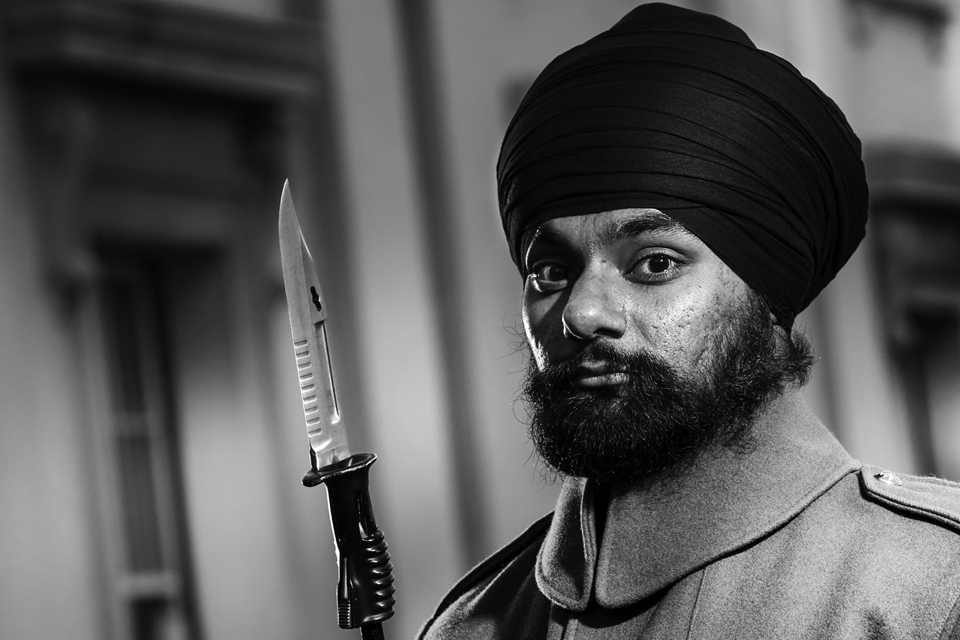 Sergeant Harlen said:
The opportunities in London are different from the rest of the Army, but the challenge and the skills are the same.

I learnt on operations that you can't photograph a bullet but you can capture the human reactions; to try to tell the whole story in one image.

In my current job there's just as much pressure to capture that split-second moment, whether it's the ceremony of official engagements or capturing the bond between a cavalryman and his horse.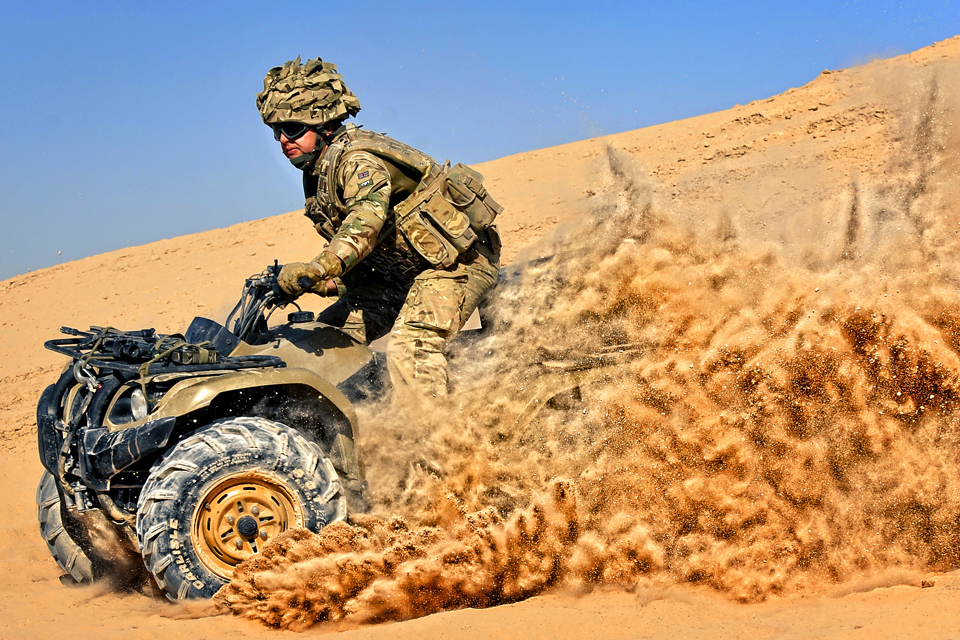 This year, for the first time, the public are able to see all the winning images from the competition at the National Army Museum in London.
As well as startling images from operations in Afghanistan the winning photographs include posed portraits, sporting images, training scenarios and ceremonial duties.
Opening the display at the National Army Museum was Dan Snow, broadcaster and Honorary Colonel of the Army's Media Operations Group.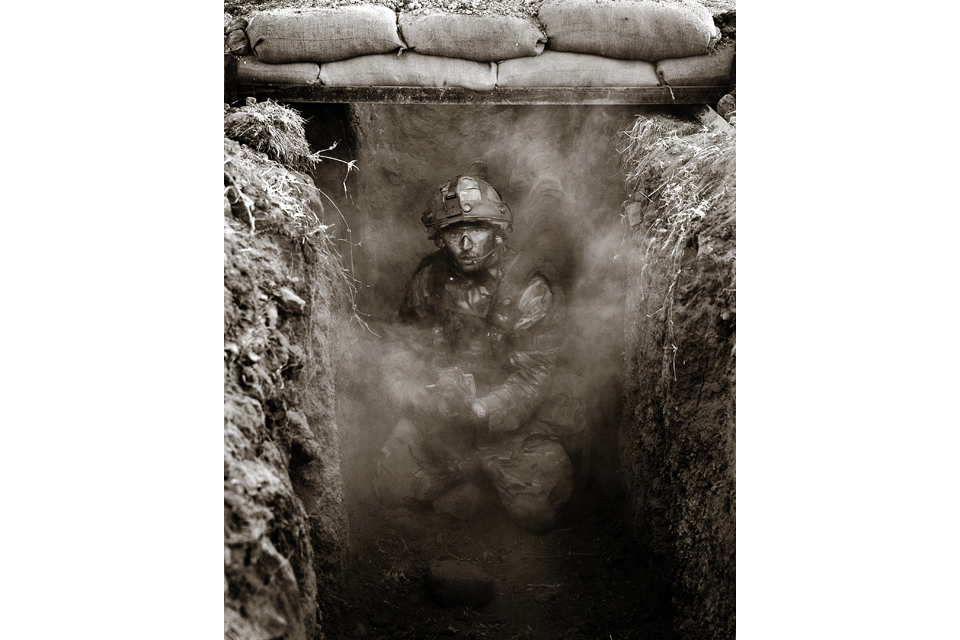 He said:
These professional and amateur pictures capture elements of Army life that we just don't see otherwise.

It's a reminder that excellence on operations is not only about the front line, but also about the individual, the bond between soldiers, the training and hard work, and also the lighter side of life.

It's great that the Army this year are able to put these images on display for the public for the first time.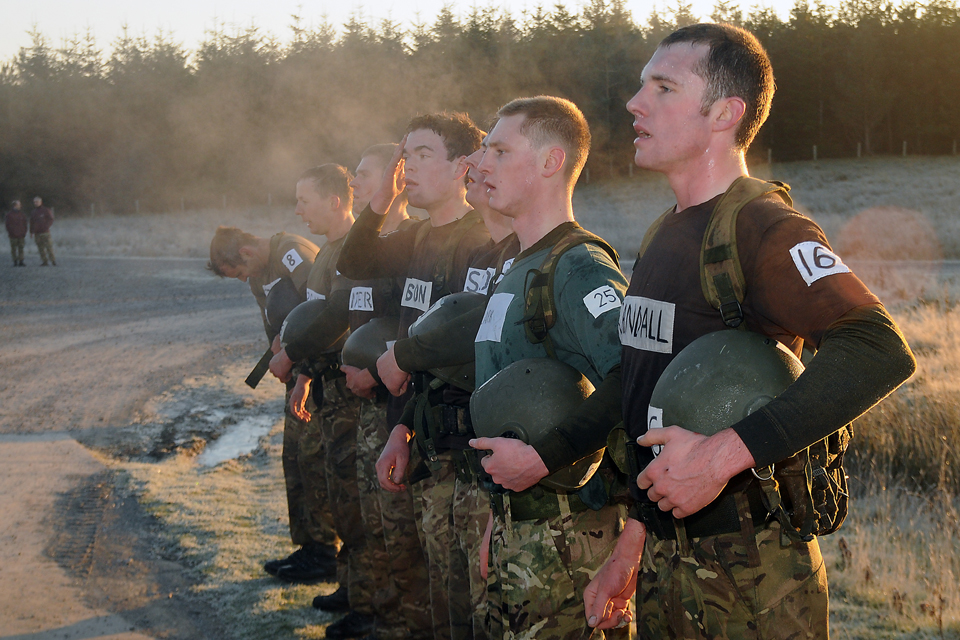 Winning images and runners-up will be on display at the National Army Museum from 10 to 22 October 2013.
The full list of winners:
| Category | Winner | Runner Up |
| --- | --- | --- |
| Multimedia | Sergeant Nolan – Exercise Lion Star | Corporal Si Longworth – Patrol Base Sparta |
| Video | Sergeant Lloyd – Close Quarters Battle | Sergeant Lloyd – 'Long Walk' |
| Amateur Portrait | Sergeant Van Zyl – 'Rocky Slumber' | Captain Dave Scammell – 'Watching' |
| Amateur Sport /Adventure Training | Lance Corporal of Horse Short – 'Waterhorse' | Sergeant Van Zyl – 'Smash' |
| Amateur Operational Image | Trooper Wade – 'Snap VCP' | Sergeant Van Zyl – 'Silence Before the Storm' |
| Amateur Portfolio (4 photographs) | Captain Dave Scammell | Lance Corporal Ian Chapman |
| Professional Portrait | Corporal Wes Calder – 'The Powder Room' | Sergeant Rupert Frere – 'Carl' |
| Professional Sport /Adventure Training | Mr Graeme Main (Soldier Magazine) – 'Paddle Power' | Staff Sergeant Dan Harmer – 'Big Air' |
| Professional Operational Image | Corporal Jamie Peters – 'Sunset Soldiers' | Corporal Mike O'Neill – 'Dawn Patrol' |
| Professional Portfolio (6 photographs) | Corporal Jamie Peters | Sergeant Adrian Harlen |
| Commended | Sergeant Rupert Frere | N/A |
| Best Overall Image | Corporal Jamie Peters – 'Celtic Warrior' | N/A |
| National Army Museum Christmas Card | Staff Sergeant Mark Nesbit – 'Discrete Patriotism' | N/A |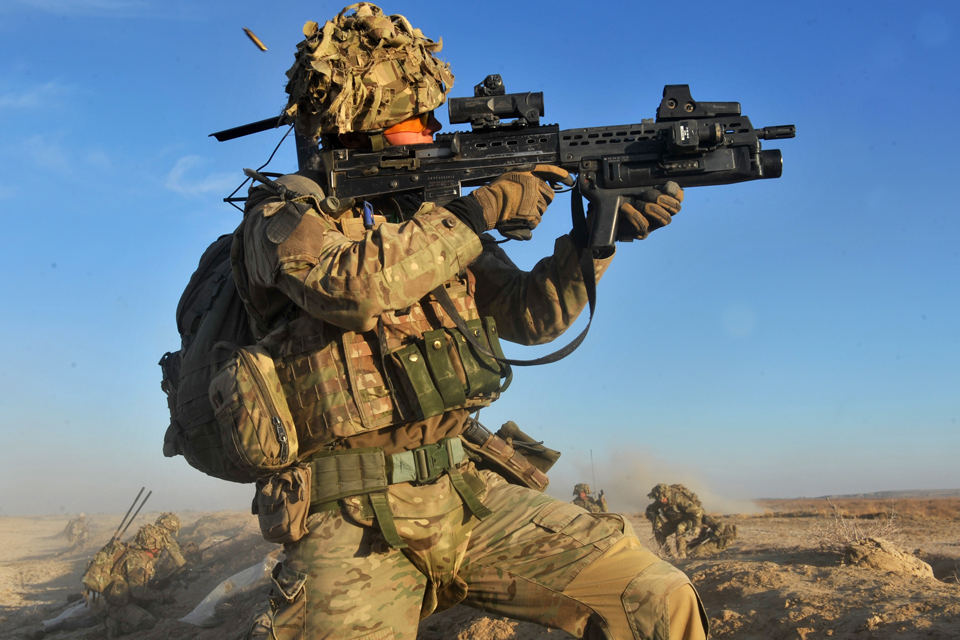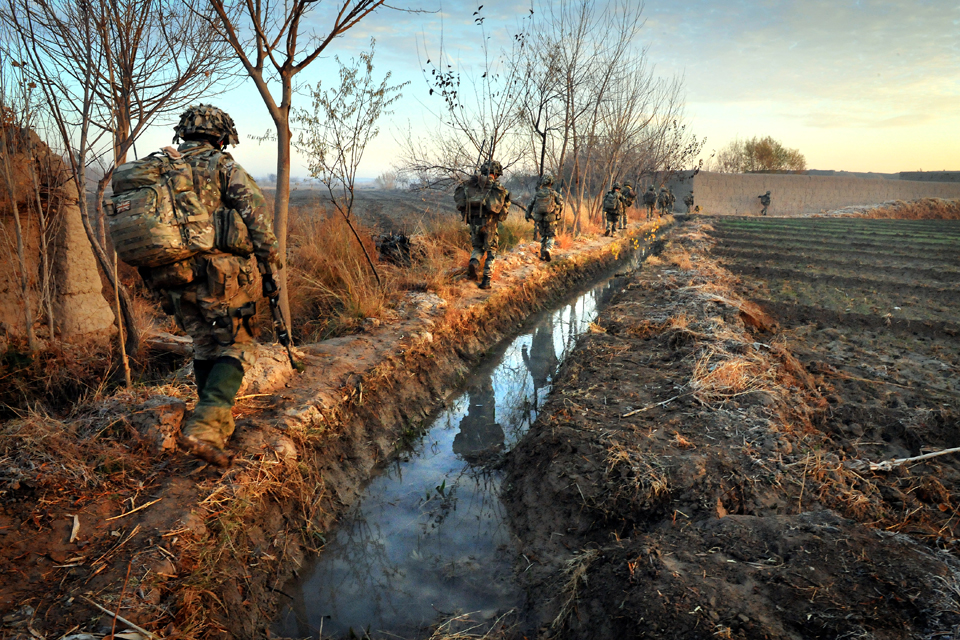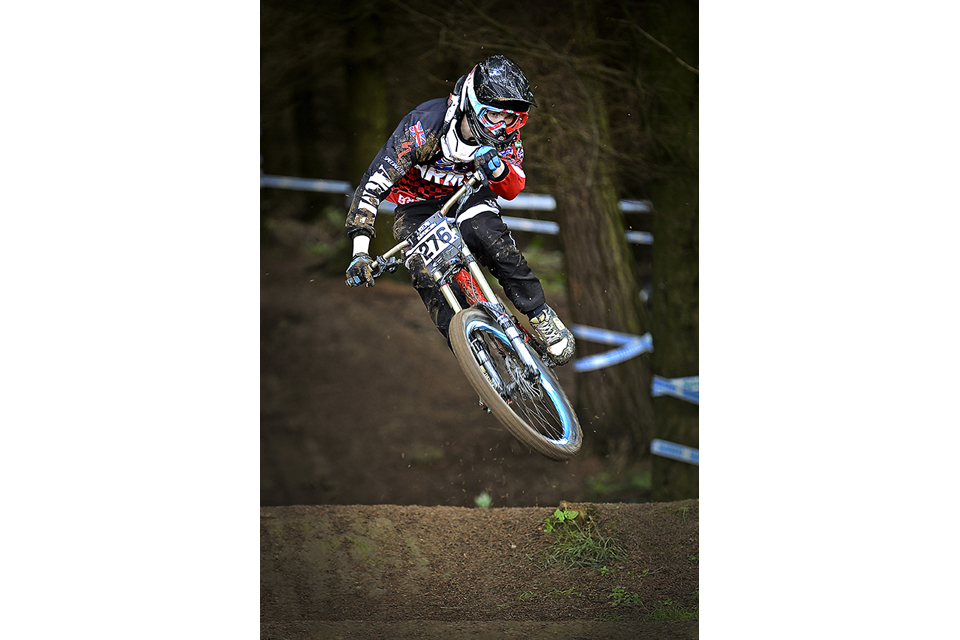 Published 9 October 2013