Army medic plays in netball competition one year after Taliban injury
An Army medic has helped her team come second in an Army netball tournament in Germany just over a year after being injured in a Taliban ambush while on patrol in Afghanistan.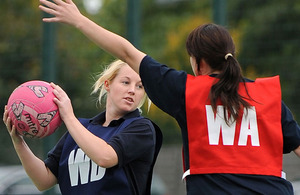 Private Kerry Smith, aged 26, was shot twice in her left leg and also in her left hand, losing two fingers, while on foot patrol in the Babaji district of central Helmand province in September 2009.
The medic, whose job is to provide emergency medical care to soldiers injured in action, ended up having to talk two members of her company through how to treat her despite being in a lot of pain and losing blood.
But, after several months of treatment and physiotherapy sessions at Headley Court Defence Medical Rehabilitation Centre, she eventually regained her full fitness and was able to throw away her crutches. At Easter she returned to her full time regimental duties in Germany.
As soon as she was back, Private Smith volunteered to play for 2 Medical Regiment's netball team, and, despite finishing as runners up to 1 Logistics Support Regiment in the recent inter unit competition, will accompany her team to compete in the overall Army Championships in the UK.
Private Smith said:
I'm disappointed we lost in the final but it was good being part of this competition and coming back to my duties with the Regiment.
I have worked hard to get to this point doing a lot of training and physio, but it's been worth it.
I always intended to come back and get involved in sports again after my injury, it's taken a long time and I had to go through a lot of tests to see if I was ready – but I'm now hoping that I will be able to return to Afghanistan next year.
We did well to get to the final, all the girls should really be happy with themselves – and now we can look forward to competing in the Army wide championships. I'll definitely be going there – it's good to get back into the swing of things and I am delighted that I can represent my regiment in competitions like this. My next aim is to go further and deploy again.
Back in November 2009, Private Smith, along with her fellow soldiers of 2 Medical Regiment, received her Afghan Campaign medal. Speaking at the time about when she talked the two soldiers from the Welsh Guards Fire Support Group through how to treat her, she said:
Looking back it was a surreal situation. They saved my life; they were not trained medics but suddenly found themselves doing something completely different from their normal duties, but they did really well in what was an extremely difficult situation. My training really kicked in – I had to stay calm to help them help me.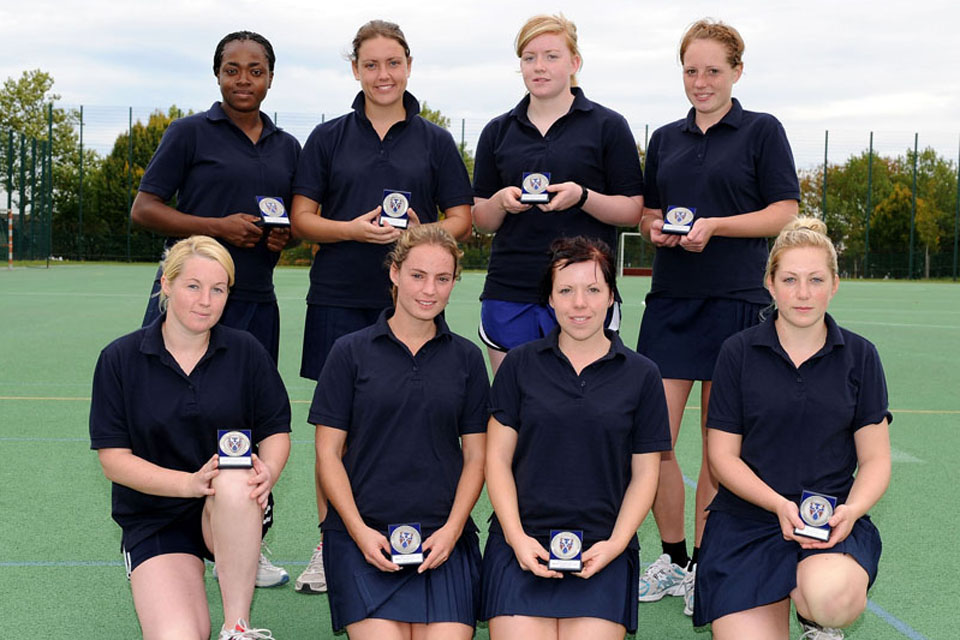 Speaking after the netball final, team captain and fellow medic Captain Olivia Allenby paid tribute to Private Smith's strength and determination in returning after her injury:
It's just amazing to have her back. We were in Afghanistan together – I have known her for a long time and it's a mark of the girl that she is – stubborn and determined – that she has made such a full and successful recovery.
2 Medical Regiment deployed to Afghanistan on Op HERRICK 10 for six months in the spring of 2009 in support of 19 Light Brigade. Their main focus was ensuring that all the battle groups and standalone units had sufficient medical cover for the various operations, and to provide support to the Brigades main mission, which was to establish security across the whole of Helmand in the build up to the Afghanistan Presidential Elections on 20 July 2009.
Published 29 October 2010