Army-led youth training camp aims to steer youngsters away from trouble
An Army-led outreach course using military training is boosting young people's skills and steering them away from trouble.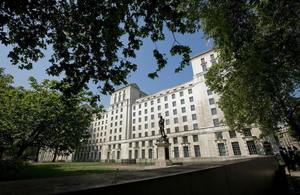 Scottish Justice Secretary Kenny MacAskill visited Castlelaw Farm in Edinburgh on Wednesday, 11 July, to see a Youth Advantage Outreach (YAO) course in action.
The courses are aimed at young people in the 14-18 years age group who are minor offenders or on the periphery of offending.
Over five days at Castlelaw Farm, the young people take part in activities such as map-reading, sport, adventure training, first aid, drill and living in the field.
The Scottish Government provides funding that enables the Army in Scotland, in conjunction with local agencies, including police forces, to deliver training courses across Scotland.
As well as Lothian and Borders Police - who participated in the Castlelaw Farm YAO course - Fife, Central, Northern and Grampian Police forces are also involved in similar local initiatives.
Mr MacAskill said:
We know that the vast majority of our young people are responsible members of society; however some of them can fall through the cracks and get involved in crime or antisocial behaviour.

Cutting youth crime is a key priority for this Government, and we want to nip bad behaviour in the bud early before it becomes a major problem later. Early intervention is the most effective way to do this.

We recognise the value of what training like this can offer young people. Here they are developing skills and undergoing some tough Army training that can help them go in the right direction in life, rather than getting themselves in trouble.

Over many years, courses like this have made valuable contributions to our communities across Scotland.
__
Please tell us what you think about government news on the web by filling in the short survey at Related Links.
Published 12 July 2012