Army hosts the European Military Climbing Championships
Two Army engineers have scaled the sheer rock beneath Edinburgh Castle in bare feet to mark the beginning of the European Military Climbing Championships which are being hosted by the British Army.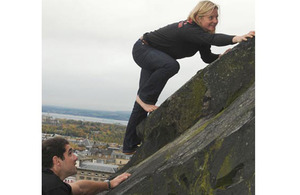 Major Ellen Bruce is a member of the Royal Electrical and Mechanical Engineers and Lance Corporal Ian Karkoutli is from 26 Engineer Regiment. Major Bruce, on climbing the rockface in bare feet, commented:
I love to get out climbing, and where better than in Edinburgh on cold rock, with even colder feet!
The British Army will host the European Military Climbing Championships today and tomorrow, 27 and 28 October 2010, at the Edinburgh International Climbing Arena in Ratho near Edinburgh.
British climbers from the Royal Navy, Army and RAF will pit their skills against their counterparts from six other European nations during the annual competition. The event will run in parallel with the 2010 British Inter-Services Climbing Championships.
Ninety competitors, both male and female, from Belgium, France, the Netherlands, Romania, Spain, Switzerland and the United Kingdom will compete in three disciplines over two days.
The event is designed to foster relations between the military across Europe as well as continuing the military's long traditions of sport and excellence.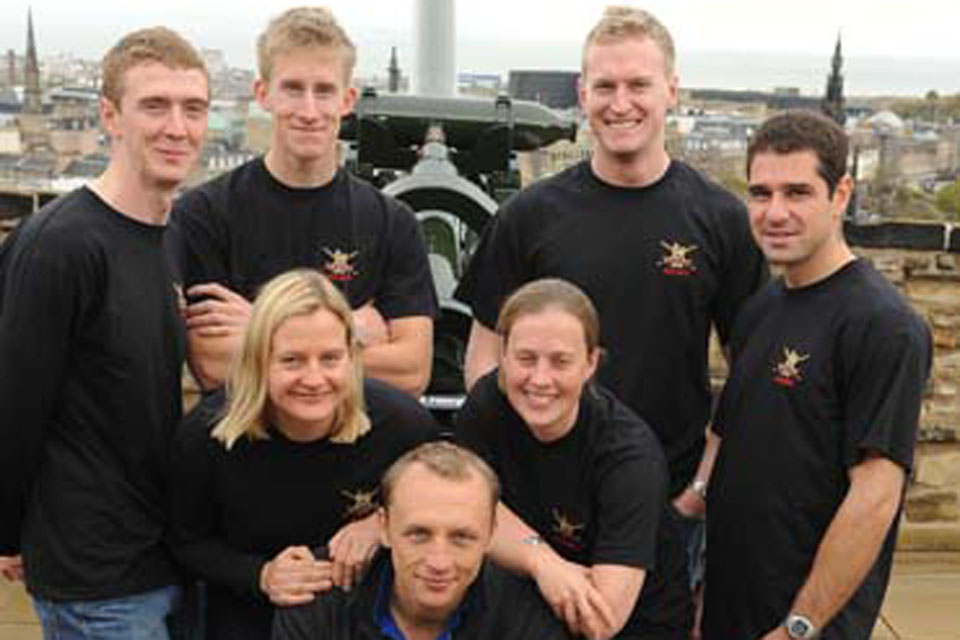 Brigadier Ivan Hooper, President of the Army Mountaineering Association, said:
This annual event is a great opportunity for British Service personnel to renew friendships and make new ones across the European military climbing community doing a sport they enjoy.
Edinburgh is the ideal location with the best facilities, an illustrious sporting history and a rich culture to enjoy during the week.
A number of the international competitors are professional climbers competing on the world climbing circuit, while some British climbers are competing having only recently returned from operational duty in Afghanistan. All are in Edinburgh to win.
Major Peter Skinsley, the event organiser, added:
The event has attracted some of the most talented military climbers from across Europe with the hope of being crowned European champion. The talent on show will be impressive.
Qualifying rounds for the lead climbing and the bouldering competition are happening today while the semi-finals and finals of the lead climbing plus the speed climbing competition are to be held tomorrow.
Published 27 October 2010