Army engineers exercise in Cyprus
The four-week exercise aims to develop REME troops' basic infantry skills in the challenging environment and terrain of Cyprus, with temperatures…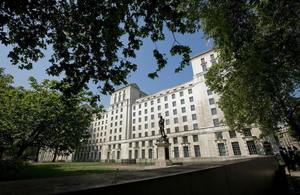 The four-week exercise aims to develop REME troops' basic infantry skills in the challenging environment and terrain of Cyprus, with temperatures edging over 40 degrees Celsius.
It is also a promotion course for soldiers looking to move up the ranks from Lance Corporal to Corporal.
7 Air Assault Battalion is responsible for maintaining the Army's helicopters and unmanned aerial vehicles, with its Colchester-based 8 Field (Para) Company looking after the trucks and armoured vehicles of 16 Air Assault Brigade.
Troops have come out of their workshops to practise infantry tasks like patrolling, clearing compounds and searching for improvised explosive devices, with the exercise culminating in a dawn attack on a village.
Major Bob Jones, the battalion's second-in-command, said:
This exercise has really taken our soldiers out of their comfort zone. We have worked them hard in a tough environment and climate, challenging them to learn and apply skills that are very different to their day jobs.
Our men and women have performed exceptionally and demonstrated that REME personnel are first and foremost soldiers, and tradesmen always.
Lance Corporal Brian Truesdale, an avionics technician, said:
This is my first time abroad on exercise and I'm really enjoying it. I joined the Army to do soldiering as well as learn a trade, so it's good to be out catching up on field skills.

It's been particularly good to fly in helicopters when I spend so much time working on them!
Lance Corporal Jesse Pickerill, a vehicle mechanic from 8 Field (Para) Company, returned from six months in Afghanistan in April 2011.
He said:
I was mostly at the workshop in Camp Bastion, but went out on patrols to repair vehicles out on the ground. This exercise is really good because, from my experiences in Afghanistan, I know the value of the infantry skills we're learning.
At the end of the exercise, soldiers also enjoy a period of Adventurous Training, with activities like climbing and water sports.
Major Jones said:
There is immense value in putting soldiers in demanding situations together outside the military environment. It is also only right that, after a hard exercise, the troops get some well-deserved and hard-earned downtime.
7 Air Assault Battalion REME has a constant presence in Afghanistan, with some 25 avionics technicians currently deployed.
Published 9 September 2011