Army cyclist competes for Olympic qualification
With Great Britain's cyclists dominating the field at the 2008 Olympics they can rightly expect the very best in terms of funding and coaching…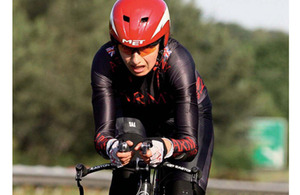 With Great Britain's cyclists dominating the field at the 2008 Olympics they can rightly expect the very best in terms of funding and coaching ahead of this year's Games.
For athletes such as Victoria Pendleton and Sir Chris Hoy a ticket to the sporting extravaganza of 2012 is a near certainty, but for those less fortunate the path to London is far from smooth.
Army sensation Major Claire Fraser, from the Royal Artillery, is one such competitor and her bid to earn Guyana a place in the road race and time trial disciplines is proving to be one of the biggest challenges of her career.
The 33-year-old began her quest at the Pan American Cycling Championships last year, but she missed out on an automatic qualification spot in a strong field that included rivals from the USA, Canada and Colombia.
She then competed at the World Championships in Denmark, where she was again denied.
Major Fraser's hopes now rest on a gruelling qualifying series that will see her racing at competitions around the globe in an effort to secure the points needed to realise her Olympic dream:
On every start line there will be about 200 women and they are all chasing the top eight spots," she said.
You have to accumulate enough points to qualify for the Games. From these events the top 100 riders earn a slot for their country.
To be in the top 100 you need to gain 120 points, which means you have to compete in a fair few races.
It is far easier if you are in a big team but Guyana only has me and I'm not winning at the moment. Every time I race I set a new personal best but it is a very complicated system, which it should be as the Olympics are such a big deal.
It would be nice if they just set a course and you achieve a qualifying time, like in athletics or swimming.
Major Fraser appointed a new coach last year to help boost her campaign and is also hoping to secure a place on a Union Cycliste Internationale registered team. She added:
I don't want to get my hopes up. To be in a team environment means all the support is there for you; if I am on my own I have to pay to have those people.
The race calendar for 2012 is out now, but as I am not part of a professional set-up places are like gold dust. So I have to contact the race organisers and ask for a place.
There are lots of events and lots of opportunities. There is a chance to compete in New Zealand and South America, which is very appealing, and there is also the tour of Thailand.
We have just had a rest period and I'm now coming back; I am itching to get on the bike. I am feeling very strong; I have done a lot of strength and conditioning work and I feel so much better for it.
If my place in the team comes off that will put me in a good position.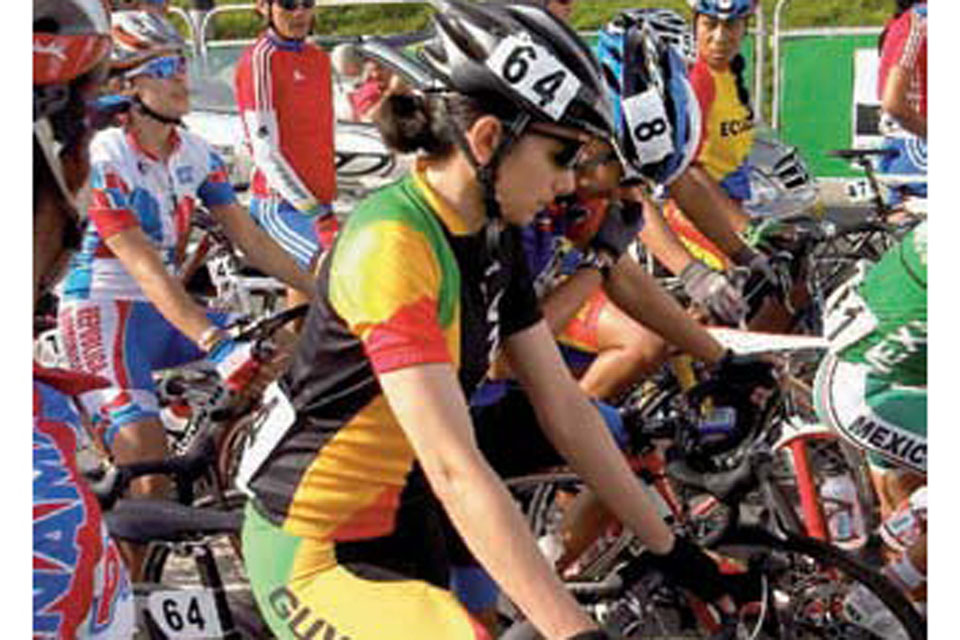 Major Fraser qualifies to race for Guyana through her father and she visits family in the country on a regular basis:
At a lot of races people look at my shirt and ask where Guyana is. So I'm not only representing them in sport, but I'm representing them as a country," she said.
We are desperately trying to grow cycling there and, the more people who come forward and race, the more talent we will have coming through.
We only have three other women who cycle and if we can get others involved that would be great.
The aspiring Olympian has also been quick to praise the backing received from her Service and believes her efforts to date could not have been possible without such help:
The Army support has been unbelievable," she explained. "I am in full-time training now but when I was at work they were incredibly flexible.
When you are not at work you feel as though you should be there, but being able to train full-time is just amazing.
With such a tough task ahead, Major Fraser remains focused on the short term. However, the possibility of competing at the greatest sporting event on the planet is something that clearly excites the cyclist:
For me it is tinged with hope, anticipation and wanting to be part of it," she explained. "If I don't get there I'm not sure how I will feel.
I was brought up in London and the Olympic site is within touching distance of my parents' house.
Just to get there would be amazing. In the road race, if you ride at a certain distance at the back, or if you get lapped, you may get pulled out. So if I make it to the start line I want to finish.
I have had a look at the route and I know parts of it well; it seems like a good course but it will be tough. At the Olympics you expect nothing less.
Major Fraser's cycling success story
2007: Her main focus is on triathlon and she competes at the European and World Long Distance Championships, racing for Great Britain at age group level.
2008: The officer gets her first opportunity to represent Guyana and begins cycling in earnest, moving up to a category three licence.
2009: Finishes 11th in the time trial and eighth on the road at the Caribbean Road Race Championships in Barbados and also takes part in the first elite triathlon in Puerto Rico.
2010: Achieves category two licence and races at the Central American, Caribbean and Commonwealth Games. Fails to hit top form as a bad chest infection impacts on performance, but the experience holds her in good stead for the winter training programme.
2011: She competes at the Pan American Cycling Championships in Colombia against athletes from the USA, Canada and South America. In September she gains further top-flight experience by taking to the saddle at the World Championships in Denmark.
Published 20 January 2012