Army chefs prepare for Helmand
The event saw military teams from constituent units of 16 Air Assault Brigade being tested over two days in a gruelling regime of military skills…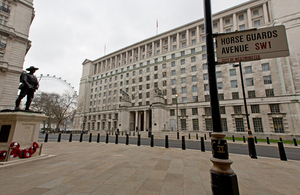 The event saw military teams from constituent units of 16 Air Assault Brigade being tested over two days in a gruelling regime of military skills, physical fitness and field catering.
When the chefs deploy to Helmand later this year they may well find themselves working in a harsh environment.
The exercise, which took place in woods outside Colchester, gives an insight into the variety of tasks that an Army chef is expected to fulfil, ranging from helping to defend forward operating bases to cooking for troops using limited rations in adverse conditions.
The chefs tested their skills by producing a three course meal using a field kitchen and the kinds of rations used by troops in Afghanistan.
As well as the cooking challenge, the soldiers also took part in a series of fighting logistic exercises, including extracting themselves from a mock minefield, casualty scenarios and patrolling.
As experience in Afghanistan has shown, soldiers trained as caterers should not expect to just turn up and cook. Exercise Eagles Aga is designed to help the Army chef be a soldier first and a caterer second.
Chefs from 2nd Battalion The Parachute Regiment won the competition. The winning military team may go on to represent the brigade at the cook-offs for the Combined Services Culinary Challenge taking place in September 2010.
See Related Links for more pictures of the chefs on Exercise Eagles Aga.
Published 7 June 2010