News story
Army band in 'farewell' fanfare
The Royal Artillery Band has marked its historic departure from Woolwich with a musical parade.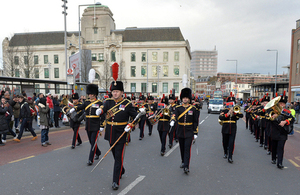 For more than 250 years, Woolwich in south east London has been home to the Royal Artillery Band. The Royal Artillery regiment left Woolwich back in 2007 and, under new restructuring of army music, the Royal Artillery Band is to reunite with their regiment in Wiltshire.
To mark the band's departure from Woolwich, former and current band members entertained the crowds in General Gordon Square on Sunday, 9 February.
The band travelled to Afghanistan for remembrance and Christmas in 2013 in support of troops on Operation Herrick.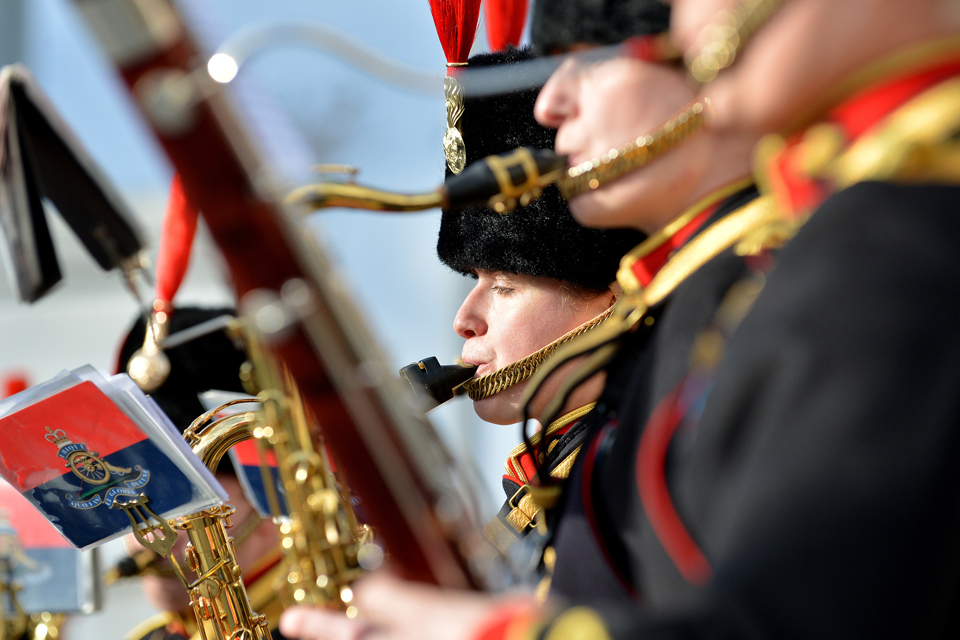 There they completed 96 engagements entertaining troops and supporting celebrities including Gary Barlow and Katherine Jenkins.
Captain Craig Hallatt, the Director of Music of the Royal Artillery Band, said:
It has been a privilege to lead this band and perform at major events around the world. To be able to take the band to Afghanistan and entertain the soldiers was a highlight of this period of my career.

Army music has had to change to meet the needs of the modern army and the Royal Artillery Band will continue to adapt while upholding its fine heritage from its new location in Tidworth.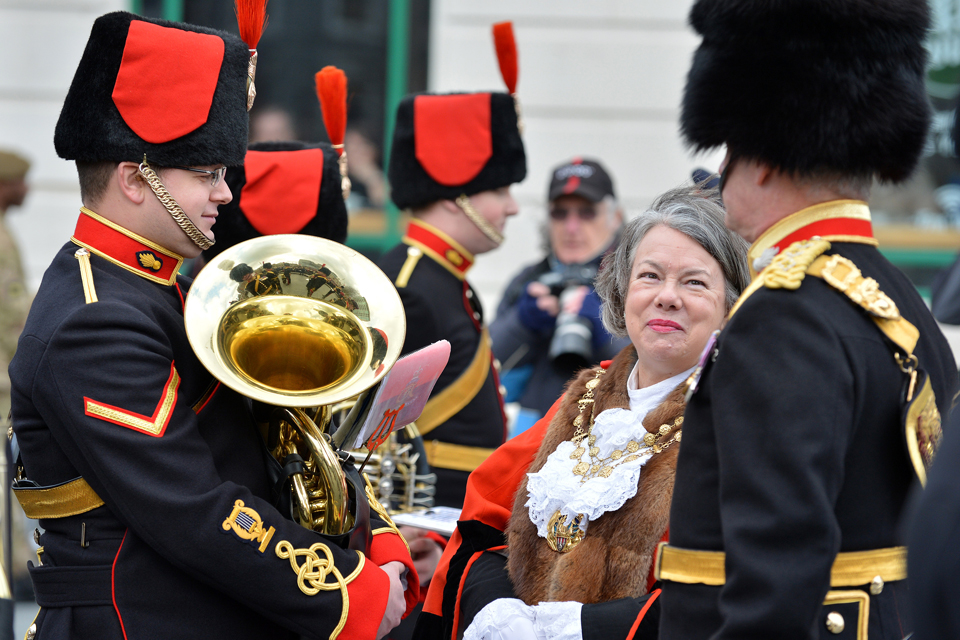 The Royal Artillery Band was formed in 1762 in the midst of the Seven Years' War in Minden, Germany, and returned with its Royal Artillery parent unit to their headquarters in Woolwich the following year.
The Royal Artillery Band is now part of the Corps of Army Music and also boasts the oldest orchestra in the UK. When the Royal Artillery Band moves to Tidworth, it will be better able to support its regiment and indeed the wider army from its new location.
The orchestral heritage is far from lost however; 6 members of the current Royal Artillery Band will remain in Woolwich to form the foundations of a new Corps of Army Music string orchestra which will also include musicians from within the Corps of Army Music.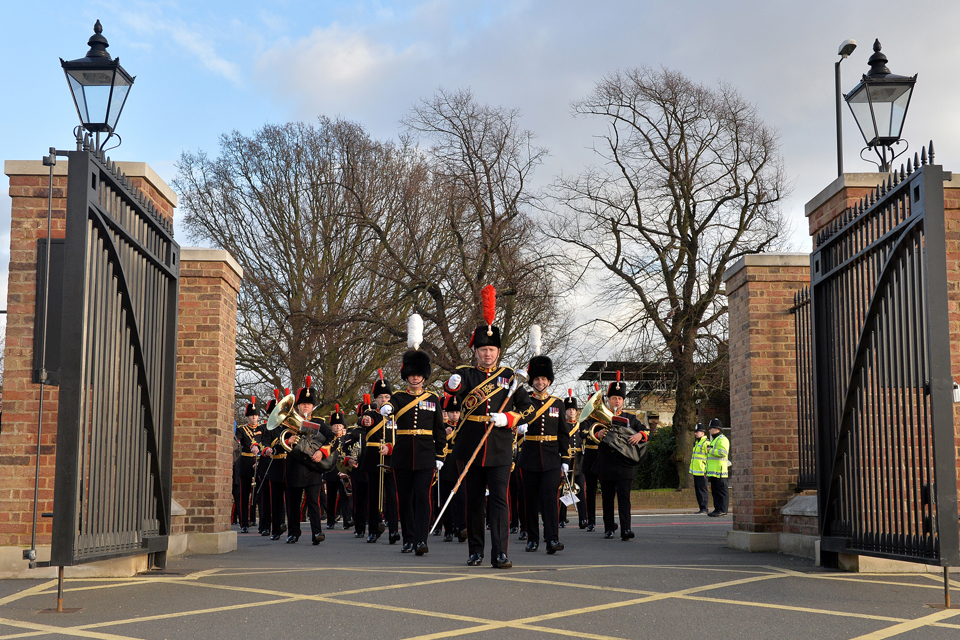 Forthcoming changes within the Corps of Army Music will lead to the army's bands delivering music which is more relevant, to more people, more often, both at home and abroad.
The Corps of Army Music is to be reorganised into a regular structure of 1 string orchestra, 3 brass bands, 18 marching bands (including 3 brass bands) and 3 specialist bands who will play contemporary music.
Specialisation will improve efficiency, aid retention and allow the Corps of Army Music to better meet its commitments to the modern army.
Bands will retain regimental affiliations and there will be no change to musical parade or concert dress uniform. Corps of Army Music personnel will wear Corps berets, badges, accoutrements and insignia in all other orders of dress under the same dress regulations governing other attached arms.
Published 10 February 2014