News story
Army apprenticeships in the spotlight
As the nation celebrates Apprenticeship Week, the Army is highlighting the fact that it runs the largest employer apprenticeship scheme in the UK, training over 11,500 apprentices every year.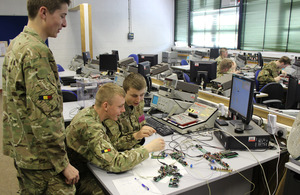 National Apprenticeship Week runs from 11 to 15 March 2013 and is an ideal chance for school leavers, those looking for jobs or anyone wanting a change of career to find out which employers are offering skilled apprenticeships alongside challenging careers.
A new study, released to coincide with Apprenticeship Week, has found that apprenticeships will contribute £3.4 billion a year to the economy through productivity gains by 2022.
The new report from the Centre for Economics and Business Research released today, 11 March, also found that, between 2012 to 2013 and 2021 to 2022, 3.8 million people will complete an apprenticeship.
This year the Army will recruit in the region of 10,000 new soldiers, with about 95% of these formally enrolling on a recognised apprenticeship scheme (the plan for the future is that all new recruits will enrol on an apprenticeship scheme).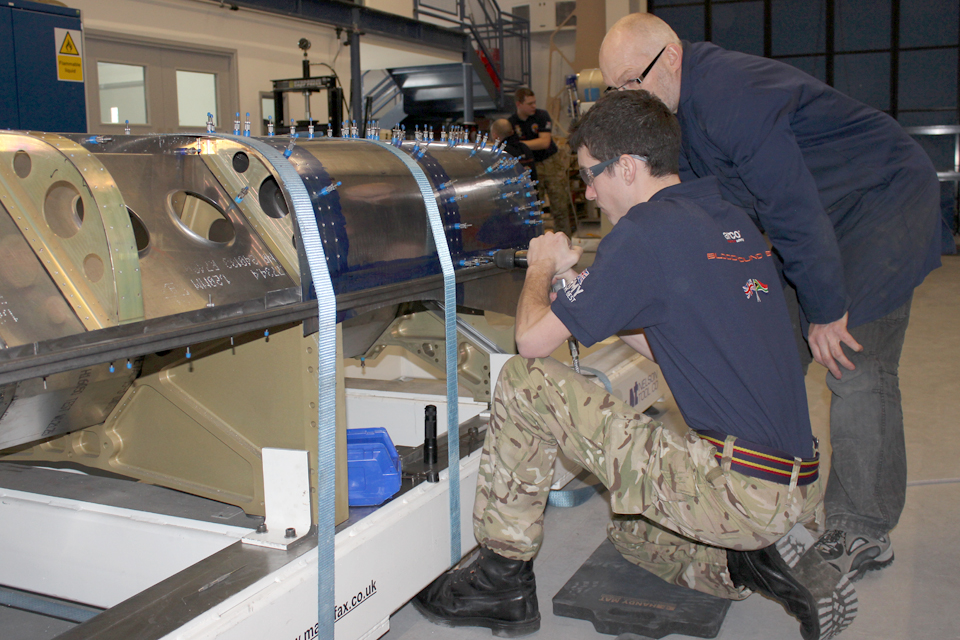 Depending on what regiment and job someone applies for they could end up on a functional skills apprenticeship (underpinned by literacy and numeracy) or something more advanced such as electronics, engineering or signals.
The Army offers over 43 different apprenticeship programmes in disciplines such as vehicle mechanic, avionics technician, plumber, welder, communications specialist, combat engineer, and many more.
Joining the Army as an apprentice means so much more than just gaining civilian qualifications though; not only are apprentices on full starting pay, they have the opportunity to take part in adventurous training, sport and leadership training and have a guaranteed job at the end of it.
Once a soldier passes their apprenticeship they then join their unit for further on-the-job training and to specialise in their chosen trade.
Throughout their career they will be encouraged to study for further qualifications and some former apprentices can even go on to become Chartered Engineers.
The Army also has a detachment of 4 former apprentices currently building the fastest car in the world, the Bloodhound supersonic car, in partnership with the Bloodhound project.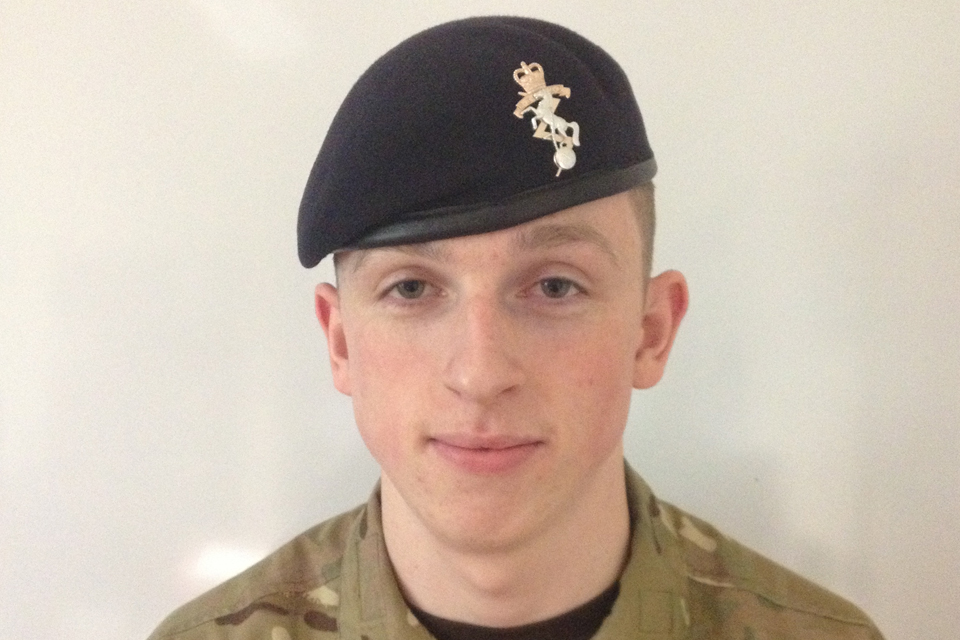 Craftsman Hoggarth was born and raised in Redcar, Cleveland. Before joining the Army he went to school and college and achieved 11 GCSEs and 4 A-levels.
He is currently training to become a Land Systems Technician and is 7 months into his training at Arborfield.
It was always Craftsman Hoggarth's ambition to join the Army as a Land Systems Technician in the REME as it was the kind of job he'd always been interested in.
This was due to the balance between the mental and physical challenge of the Army and gaining a trade qualification.
So far in his training he has completed a common foundation stage which has covered basic mathematics, science and hands-on practical skills.
Craftsman Hoggarth then progressed onto the technical foundation, which focused on and enhanced the mathematics and science skills previously taught.
He is currently studying basic electronics, which looks at electrical theories and allows him to develop his knowledge and practical skills on electronic circuits and systems.
Craftsman Hoggarth said:
Everything I have done so far is important to my job as it gives me an underpinning knowledge of basic and technical electronic skills as well as developing my practical hands-on ability.
I would definitely recommend this career to anyone thinking about it as it will allow them opportunities to travel, meet new people and gain a trade and qualifications.
I am really enjoying my training here at Arborfield and I look forward to the challenges ahead and the exciting career that awaits me.
Published 11 March 2013