News story
Army and Navy bomb specialists tackle V2 rocket
Royal Navy and Army bomb disposal experts have successfully removed the remnants of a German V2 rocket lodged in an Essex river bed since the Second World War.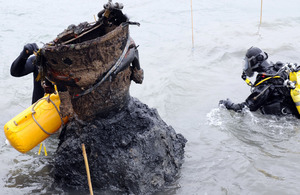 A 4-foot-long (1.2-metre) section of the German Second World War missile was pulled from mudflats at low tide on the River Stour between Harwich and Felixstowe on Saturday, 31 March 2012.
The 6-man Navy team from Southern Diving Unit 2 (SDU 2) in Portsmouth worked with the British Army's 101 Engineer Regiment bomb disposal team to lift the section of weapon from the mud onto a barge.
They had first excavated around the lowest part of the V2 to discover that the warhead section was not there - meaning there was no safety risk to the local population.
The Venturi section of the rocket, named after a scientific reaction that happens when fluid passes through a narrow pipe, could now be donated to the nearby sailing club who have passed it in the mud for decades.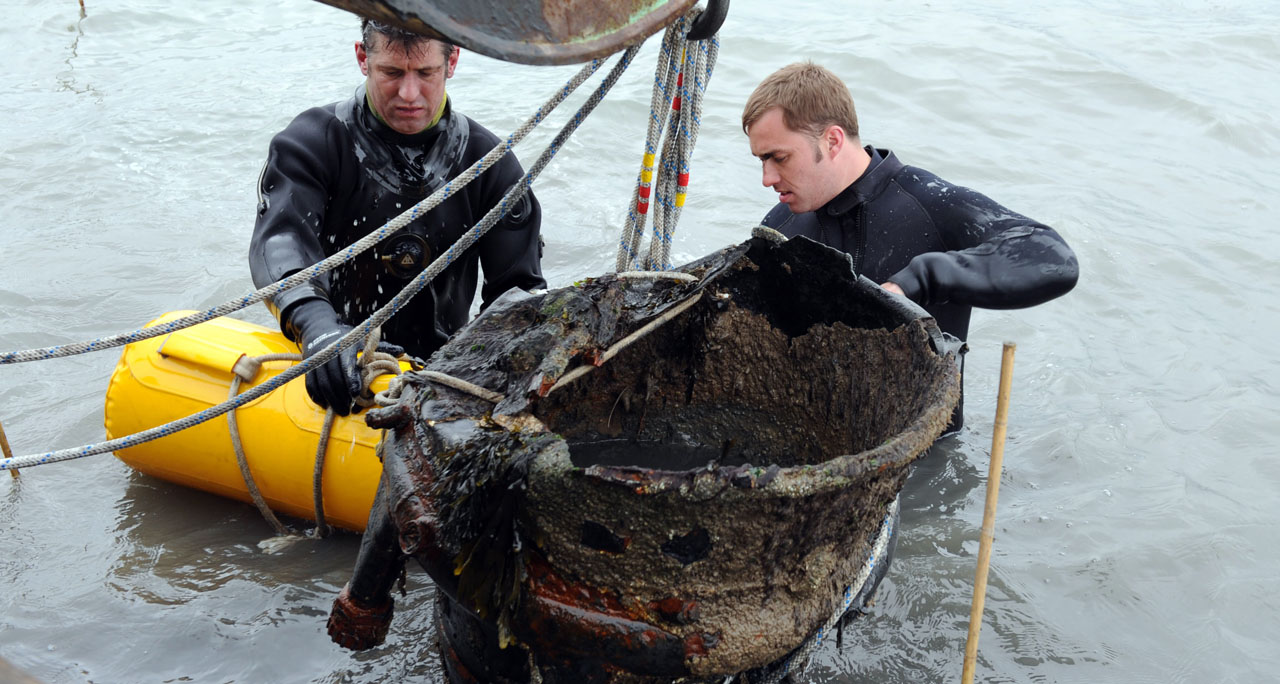 Lieutenant Dan Herridge, Officer-in-Command of SDU 2, said:
This was a successful result to the operation and means people using the waterways and living locally can have confidence that this was not a dangerous piece of ordnance.
We are grateful for the support of our colleagues from 101 Engineer Regiment for helping remove this section of the rocket.
At first the Royal Navy team was sceptical it was a V2 rocket because the missiles plunged to earth at more than twice the speed of sound having reached heights of up to 128 miles (206 kilometres) above the earth's surface – so normally there was nothing left of them.
On closer inspection the rocket was indeed identified as a V2.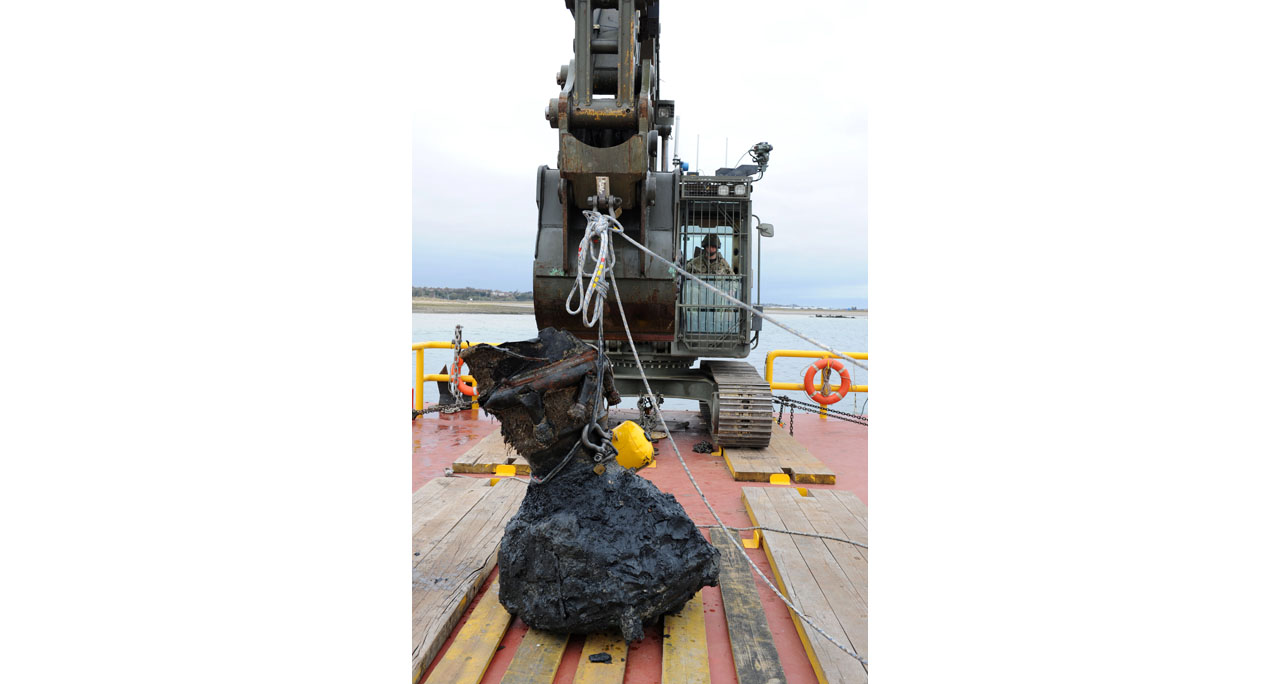 The rocket was submerged nose down and was projecting about 2 feet (60 centimetres) out of the mud, around 300 feet (90 metres) from the Harwich shoreline.
The V2 rocket was developed by pioneering scientist Werner von Braun - who went on to be a key figure behind the American effort to put a man on the moon.
Built by concentration camp prisoners, more than 3,000 V2s were launched from the continent at London, south-east England and the Belgian port of Antwerp - with the aim of demoralising the civilian populace.
The missile attacks resulted in the death of an estimated 7,250 people, mostly civilians. Of these, more than 2,750 were killed in London - and another 6,523 injured.
Published 11 December 2012