News story
Armed forces on parade at Pride in London
Service personnel proudly marched in their uniforms at London's biggest gay pride event.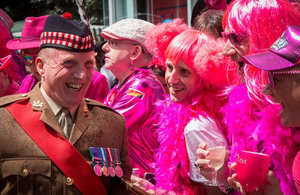 Personnel from all 3 services celebrated their diversity on Saturday 28 June by marching in the UK's biggest gay pride event in London.
More than 130 lesbian, gay, bisexual and transgender (LGBT) serving personnel and heterosexual 'LGBT Allies' marched together in uniform at Pride in London to celebrate the freedom for LGBT people to live their lives without discrimination.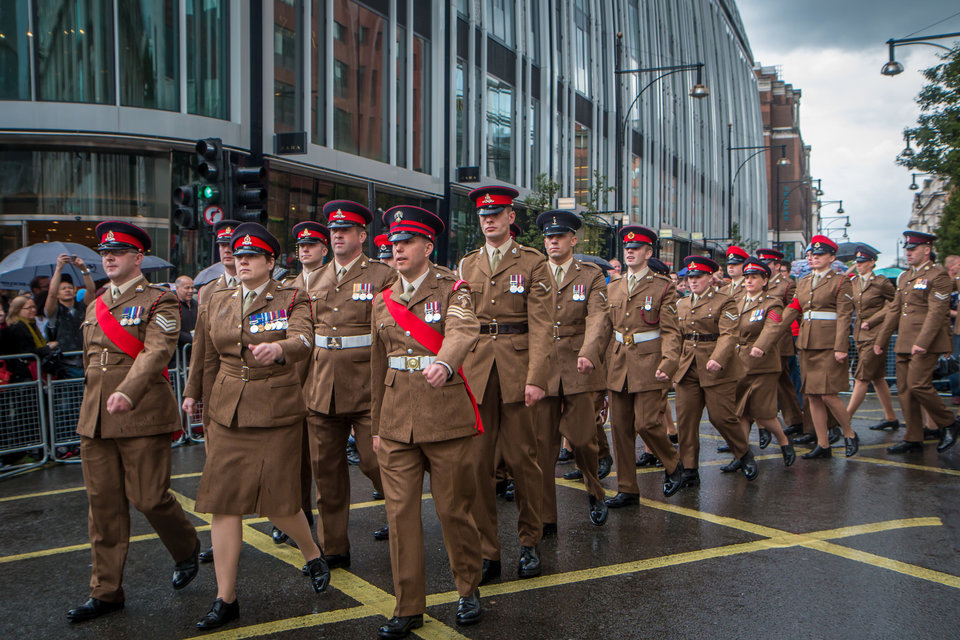 This is the seventh time armed forces personnel have marched at Pride, and comes as the services approach the 15th year anniversary of the end of the ban on gay personnel.
Since the ban was lifted, all 3 services and MOD have worked hard to create inclusive workplaces and all have featured in the Stonewall top 100 index of LGBT-friendly employers.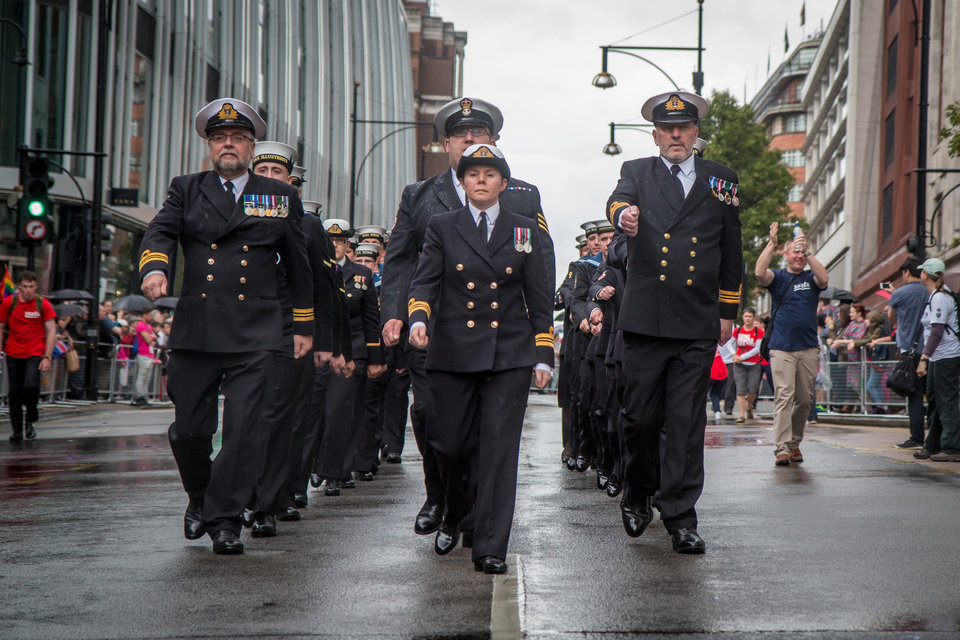 As Pride in London took place on Armed Forces Day, the event was also an opportunity for personnel to represent their respective service and demonstrate their own personal pride in their uniform.
Following the main Pride parade through central London, service personnel marched down Whitehall to salute the fallen at the Cenotaph in poignant recognition of the many LGBT people who have served Britain throughout history.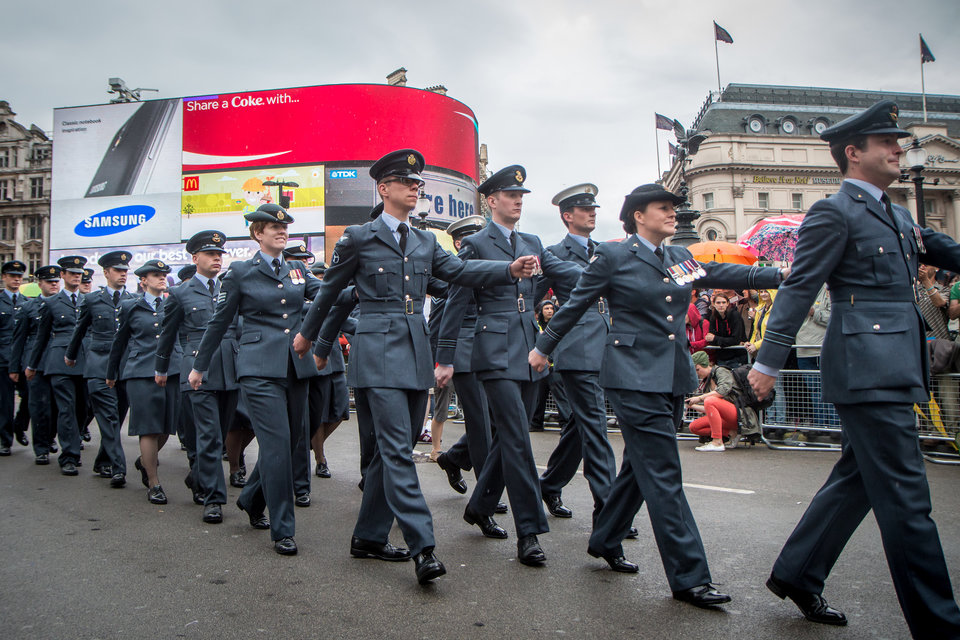 All photographs kindly provided by Nicolas Chinardet. For more pictures from the event, visit Nicolas' Flickr page.
Published 30 June 2014